Beachfront News
Year in Review: A Look Back at 2020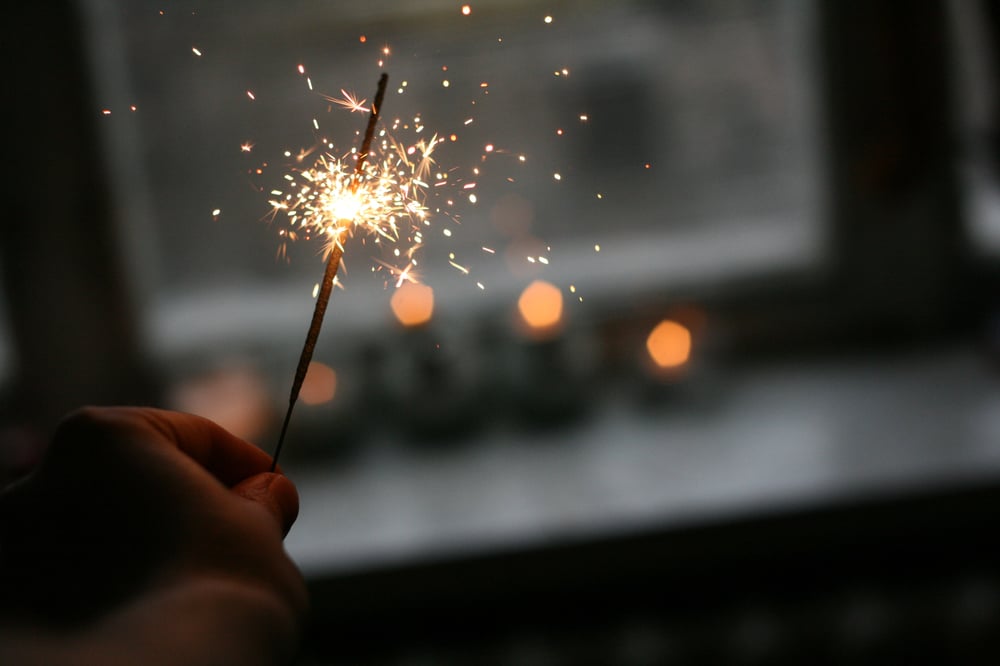 ---
Happy New Year from the Beachfront team! 2020 was both a transformative and unprecedented year for the media and advertising ecosystem. As we kick-off 2021, we'd like to take a look back and share a few key updates and takeaways from last year:
1. CTV Growth Surged, Making Infrastructural Issues More Apparent
Streaming consumption increased significantly amid the pandemic, providing more opportunities for media buyers to reach engaged audiences across premium programming. However, these surges in viewership highlighted key inefficiencies and issues that stem from the way CTV advertising is transacted — often relying on legacy, programmatic tech that was originally designed for web-based environments.
As AdExchanged noted in June, "whereas linear has rules and controls in place to avoid duplication, enable competitive separation, minimize latency and manage frequency capping, CTV commercial breaks are rife with all four – plus blank screens and 'We'll be right back' placeholder ads when ad servers can't handle the programmatic load."
To solve these issues, Beachfront developed a more TV-centric way to programmatically transact in CTV in launching the first ad pod management and decisioning solution designed to honor full commercial ad breaks. Built on Prebid open source, media owners use the solution to apply key decisioning and business rules — such as slot-based pricing and competitive separation — during pod construction, empowering better viewer experiences and stronger yield.
Read more about the challenges in CTV and Beachfront's decisioning solution below:
• CTV Ad Tech Needs a Makeover: Here's How to Fix It
• Beachfront Makes Waves with CTV Pod Bidding
• Building on Prebid Brings Numerous Benefits to Publishers
---
2. STB VOD Integrated with Programmatic, Unlocking Real-Time Buying
With brand-safe, network programming delivered on the largest screen in the home, set-top box VOD inventory allows ad buyers to deliver non-skippable ads to highly-engaged audiences. And with these audiences spending more time at home this year, VOD consumption on set-top boxes surged. In fact, "a May 2020 study from The Diffusion Group showed that:
• 77% of MVPD and vMVPD subscribers reported regular use of their service's VOD offering, and that during the early months of the pandemic
• 18.5% reported a 'significant' increase in their MVPD VOD usage, while…
• 41.7% reported 'some increase' which indicates a significant leap across the board."
In order to make this inventory available to advanced ad buyers in real-time, and to build on our industry-first programmatic solution for STB VOD, Beachfront introduced two new partnerships in 2020 — first with Amobee and then with Canoe.
As reported by AdWeek, Beachfront "entered the market with Amobee as its first demand-side partner, buying set-top box VOD inventory for addressable campaigns." Then, later in the year, Beachfront enabled real-time buying across premium ad inventory from TV networks that are part of Canoe Ventures' 38 million household MVPD VOD footprint, as highlighted in Next TV.
Read more about the premium opportunities associated with STB VOD advertising:
• Why Pay TV VOD Advertising Is More Relevant Than Ever
• Beachfront Peddles Canoe VOD Inventory in Real Time
• Enabling Automated Monetization of Premium Set-top Box VOD Inventory
---
3. Addressability and Automation Accelerated in TV
2020 was a year of change for media and advertising, and, as Digiday noted in May, "what might have happened in three years, may happen instead in three to six months."
Growth in both addressability and advertising automation were no exception, particularly as media buyers sought more flexibility in their buying strategies, alternatives to cookies, and more tactful ways to reach consumers in specific geographies.
To help media sellers and buyers navigate these changes and drive addressability forward, Beachfront and Beeswax became the first to adopt and enable LiveRamp IdentityLink (IDL) — a people-based, privacy-first identifier — for connected TV.
Beachfront and SeaChange also teamed up to enable premium linear TV spot inventory for real-time, programmatic buying. Making it much faster and simpler for ad buyers to activate linear TV campaigns, the solution lays the groundwork for future addressability across cable TV.
Read more about the rise of addressability and advertising automation in TV:
• Unlocking Linear Spot TV for Real-Time, Programmatic Buying
• Beachfront, SeaChange Enable Programmatic for Cable Operators
• Addressable Ads: Delivering a personalized Viewing Experience
• As the Cookie Crumbles, LiveRamp IdentityLink Offers an Alternative
---