Manage the Creative Experience
Powered by our Proprietary Ad Library, Beachfront's advanced creative management suite provides CTV media sellers with enhanced transparency and control over the ads that run across inventory.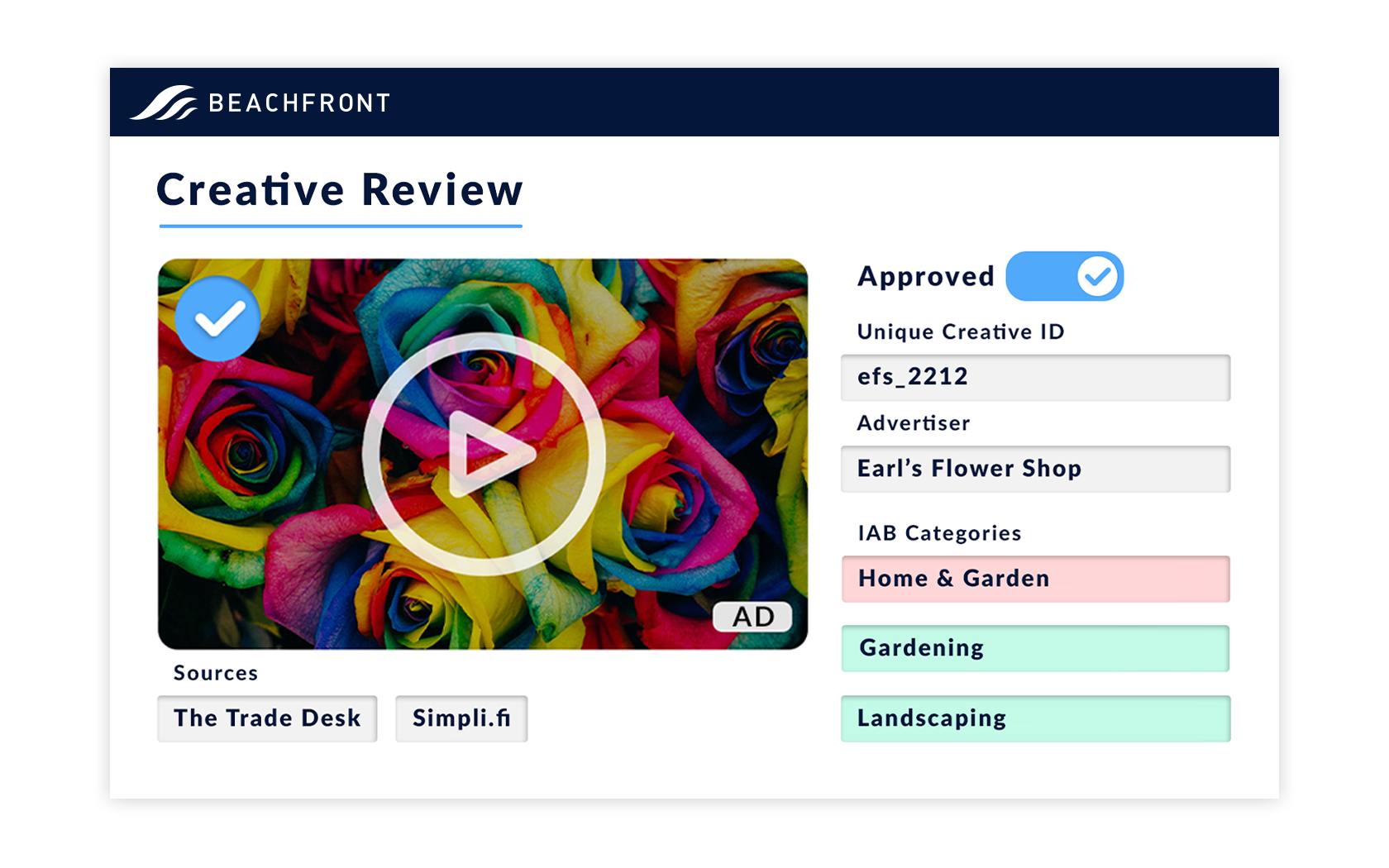 CONTROL
Review & Approve Creatives
Take full control of the creatives running across your inventory with manual reviews and approvals, or set automated blocking parameters at the brand- or category-level.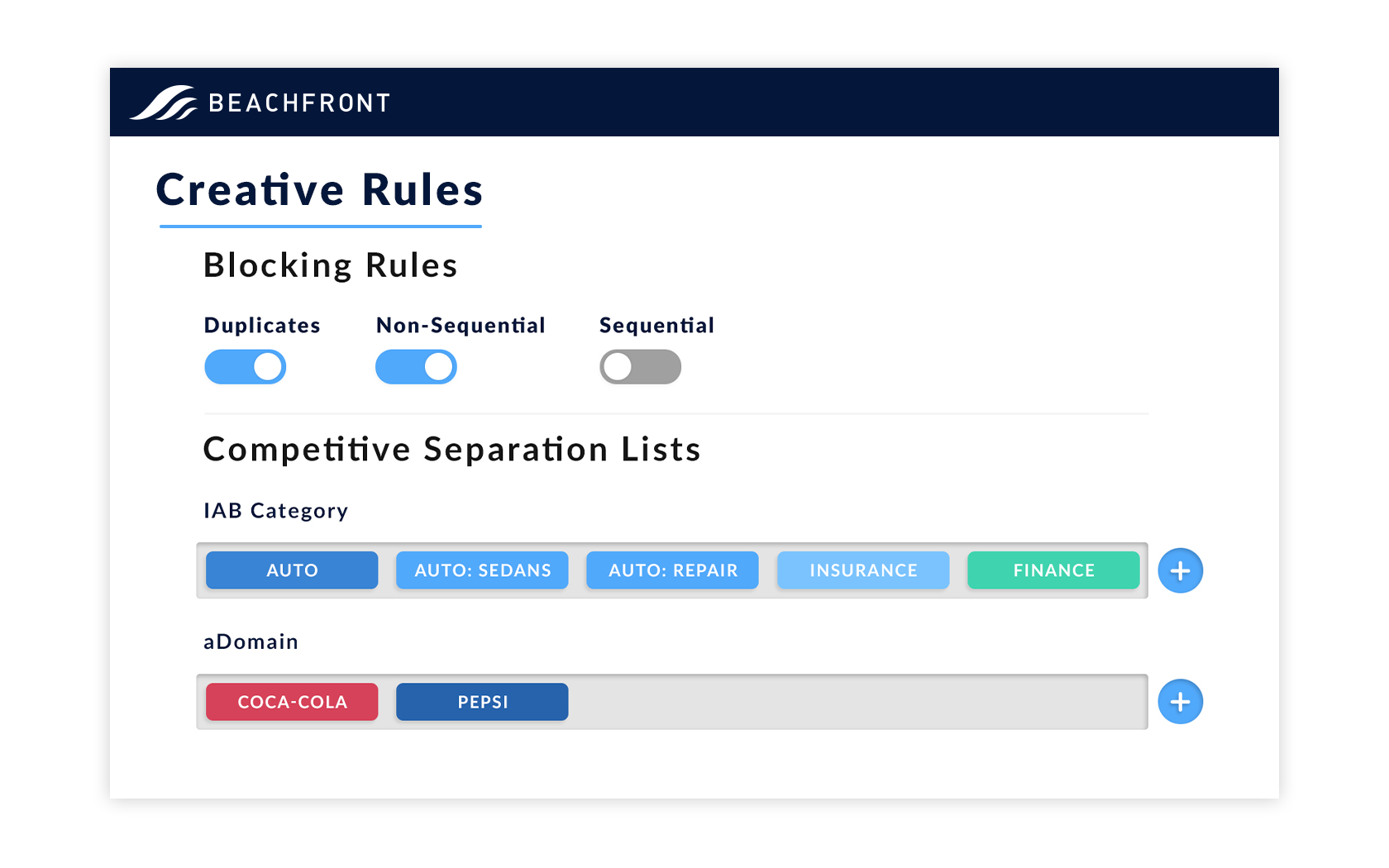 ENACT
Apply Key Creative Rules
Create pristine ad breaks by applying key creative rules for ad deduplication, competitive separation, and wearout – powered by Beachfront's Ad Library.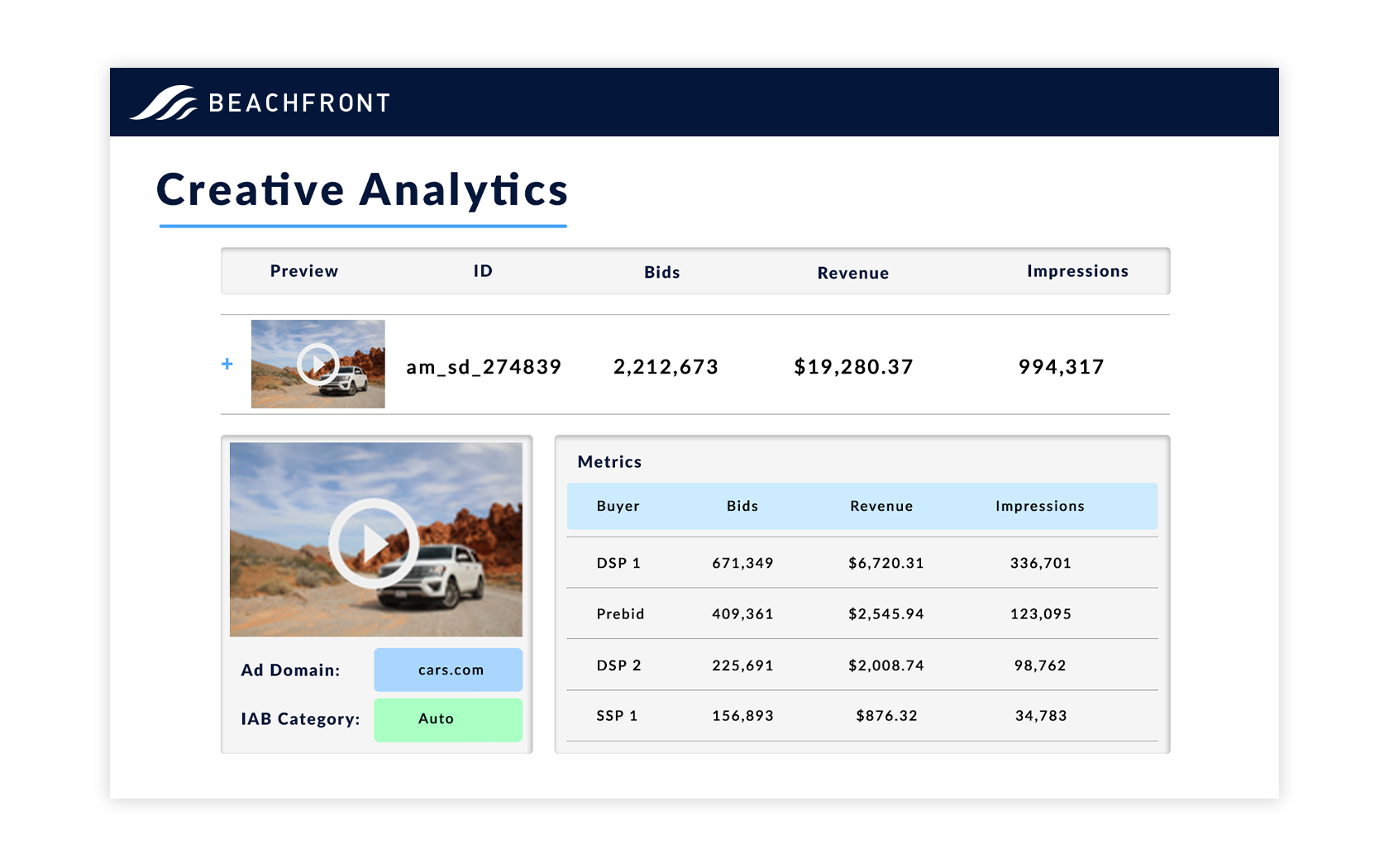 ANALYZE
Analyze Key Creative Insights
Dive deep into key creative-level metrics and metadata – such as revenue by ad pod and by buyer – to unlock in-depth insight into specific creatives.
The latest news and views in convergent TV
Check out these resources for new case studies, industry insights and Beachfront news