Beachfront News
Traditional TV Isn't Going Away Anytime Soon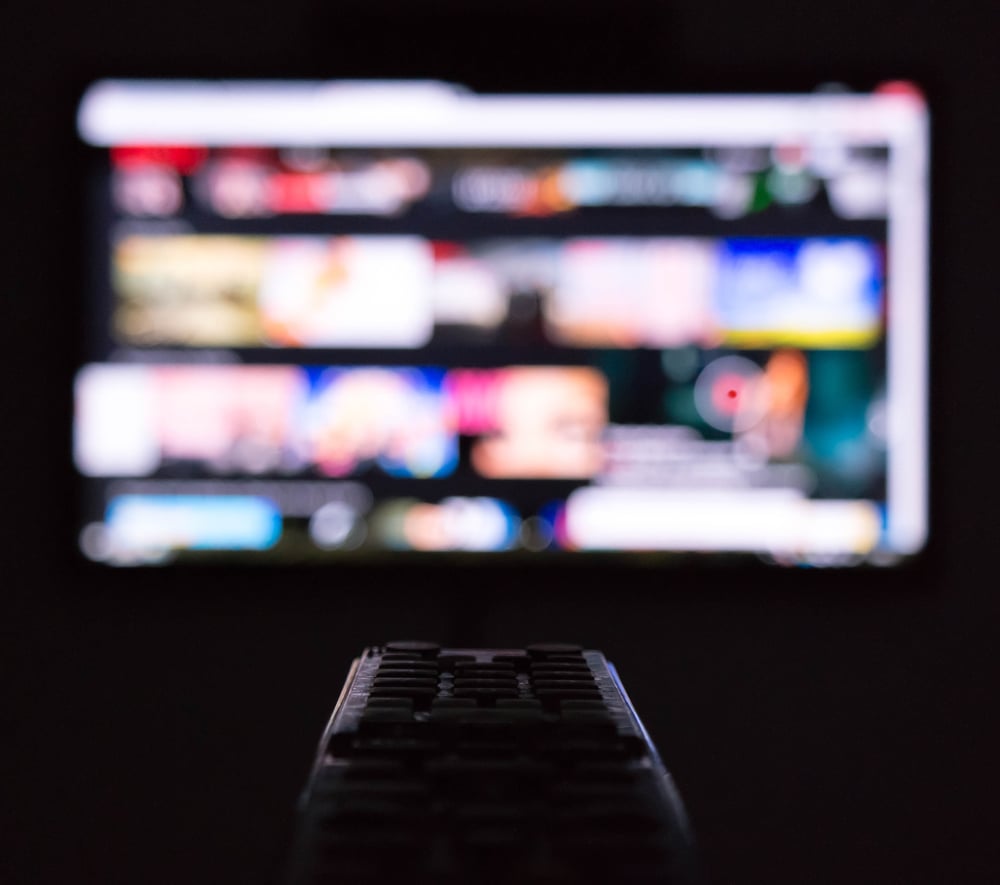 [This post originally appeared on LinkedIn, here]
It's been well-documented this year that connected TV is growing — and growing fast. The streaming wars, which kicked off in earnest last Fall, have only intensified during 2020 as a result of the surging CTV consumption that's occurred as we've all spent more time at home.
According to a recent Nielsen report, streaming now accounts for ~25% of U.S. TV consumption, and as we've seen with other emerging mediums over the last decade plus, advertisers are taking notice. 59% of ad buyers are increasing their CTV budgets this year, per the IAB, while eMarketer predicts that CTV ad spend will top $11 billion next year.
With CTV rightfully grabbing headlines and the attention of ad buyers, media owners, and consumers alike, it begs the question: Where do the impacts of this year leave traditional cable TV?
We know that one in three households no longer has pay TV (per AdWeek), a data point supported by Moffett Nathanson, who puts residential pay TV penetration at 61% of occupied households — the lowest level seen in more than 25 years.
These stats would lead you to believe that traditional TV as we know it is slowly withering away, and that connected TV and streaming — once the unproven new kid on the block — will take centerstage. But, the reality is that CTV is one piece of the broader convergent TV landscape, and traditional TV isn't going away anytime soon.
One in three households may no longer have traditional pay TV, but the majority (two out of every three) of households still do. CTV will again command over $11 billion in ad spend in 2021, but TV spend for broadcast and cable is forecasted to hit $67.5 billion the same year (almost 6x CTV). Even looking ahead to 2024, eMarketer forecasts CTV ad spend will grow to roughly $18 billion, while TV will hold relatively steady at just over $67 billion (nearly 4x CTV).
Ad spend data aside, reliable internet accessibility -- which is key for streaming -- remains a major challenge for many consumers, especially in rural and suburban areas. Even further, one of the initial advantages of cutting the cord was cost savings, but over time, we've seen that the cost of streaming (especially for those subscribing to multiple services) is becoming more in line with traditional pay TV.
This reality — that the momentum behind CTV doesn't spell the end of traditional TV — has served as the underpinning of our mission since I joined the Beachfront team two years ago.
While streaming is up and cords are being cut, we can't ignore or forget the ecosystems and environments that command significant attention from consumers and brands: Set-top boxes, video-on-demand, linear spot TV and so on.
These areas are ripe for innovation and in dire need of infrastructural rewiring, especially if we are ever to realize the industry's promise of total addressability across all screens — `the thing of John Wannamaker's dreams'. Bringing thoughtful automation to TV is a daunting task, but these legacy, steadfast viewing environments simply can't be overlooked or left behind as our collective media and advertising industry charges on.
The hard work in accomplishing our collective total addressable vision lies is getting the piping and plumbing for these environments right, while finding ways to safeguard the things that networks, programmers and MVPDs deem essential; things like retaining creative control, not cannibalizing but rather supplementing and enhancing direct sales efforts, keeping measurement and attribution simple, and preserving the intrinsic value of premium episodic content.
Our team at Beachfront has been razor-focused on tackling these challenges, first through our work unlocking and bringing scale to set-top box VOD, and now — as we proudly announced today — by enabling real-time, programmatic buying of linear TV inventory in partnership with SeaChange.
With the addition of linear spot TV to our inventory portfolio, real-time buying and monetization across all video viewing endpoints has become a reality — from desktop and mobile, to CTV, set-top box VOD, and traditional linear TV.
Agencies, brands and DSPs can now buy premium video ad inventory across all major platforms in real-time, while gaining access to highly-coveted VOD and TV supply. MVPDs, networks and programmers can democratize access to their video supply through automation to drive demand density and revenue, while keeping a close, meticulous control on things that are indispensable to the TV business and their audiences.
As we move ahead and into 2021, we look forward to sharing more updates on the work that we are doing to bring scale to these environments — and to enable addressable interoperability across these endpoints for programmers and advertisers alike.
We hope you'll join us.