Beachfront News
Unlocking Linear Spot TV for Real-time, Programmatic Buying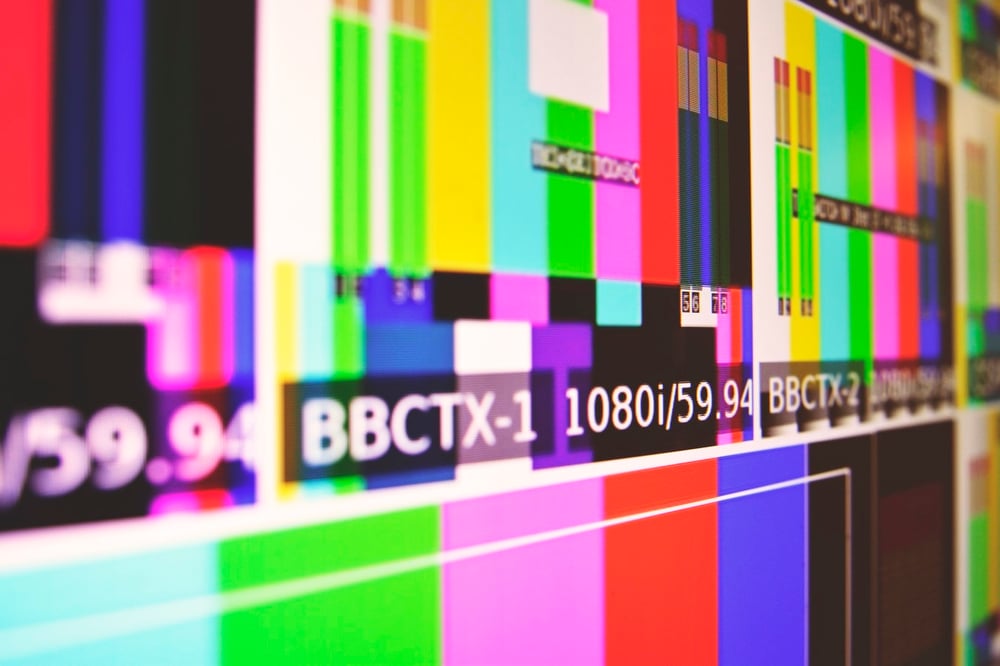 Earlier today, we announced that, in partnership with SeaChange, we have enabled real-time, programmatic monetization of linear spot, over-the-top (OTT) and video-on-demand (VOD) ad inventory for cable TV operators.
With this milestone, our DSP, agency and brand partners can now effectively purchase linear TV inventory in real-time, and more significantly, automate their ad buying across the entire video ecosystem — from desktop and mobile to CTV, VOD, and linear.
If you're a programmatic trader accustomed to running ad campaigns in today's demand-side exchanges, we know you may have some questions about this announcement and buying linear TV inventory. Below, we've tried to address these questions in detail, but please reach out to us with any additional inquiries or follow-ups at demand@beachfront.com.
---
1. What benefits does this solution bring to media buyers and the demand-side?
With this solution, we're connecting premium cable TV inventory to modern demand-side platforms, making it much faster and simpler for ad buyers to activate linear TV campaigns when compared to traditional direct buys.
Via real-time bidding (RTB), our agency and brand partners can now purchase linear spot TV, VOD and OTT inventory — that is delivered across premium network programming — in the same media buying platforms they are already using today.
Speaking more broadly, as mentioned above, this addition to Beachfront's portfolio of premium video inventory effectively enables our advertising partners to automate their buying across the convergent video ecosystem, unlocking simpler, more uniform campaign execution.
2. How can I fold this inventory into my existing buying strategies and campaign plans?
With seamless, real-time access to this unique TV supply, media buyers can activate campaigns in a matter of minutes to reach high-value audiences across premium network content. More specific use cases include:
Purchase specific TV spots in key geographic markets to protect and/or grow market share, and to supplement national branding campaigns.
Deliver distinct creatives to specific locations or geographies to account for cultural nuances and regional regulations.
Target premium linear TV content in real time, including by geographic market, network, MVPD, time of day and daypart.
Extend the reach of existing programmatic video buys for digital and CTV across premium linear TV content from MVPDs and networks.
3. Why does this matter to the industry?
Programmatic technology has brought a tremendous amount of benefit and efficiency to the digital ad ecosystem for a number of years, yet TV has long been left out of these modern marketplaces due to technical limitations and infrastructural challenges.
The technology underpinning linear TV content and advertising delivery is much different than what's used across desktop, mobile and CTV, and so there are a unique set of challenges that have to be solved for in order to bring this premium inventory into the fold. Leveraging a tech-first approach to problem-solving — and key learnings from our work with set-top box VOD — our team has now made programmatic, real-time buying across linear TV a reality for the industry at large.
4. Why is traditional TV so important when so many households are cutting the cord?
When you look ahead at the next decade of TV consumption, cord cutting and internet-based streaming TV are only going to continue growing and maturing, but this doesn't spell the death of traditional TV as we know it. As our CEO, Chris Maccaro, points out in a recent post, broadcast and cable TV will continue to command the lion's share of ad spend for the foreseeable future, while a significant swath of consumers will continue to get their content via cable boxes.
At Beachfront, this reality — that traditional TV isn't dying and isn't going away — has guided our work for the past several years. We don't over-emphasize any one consumer viewing endpoint. We're focused on all premium TV viewing platforms, from smart TVs to cable set-top boxes, and we're excited to continue delivering on this mission to bring uniformity and simplicity to the convergent TV ad marketplace.
---
If you have more questions on buying linear spot TV, or if you are interested in activating this inventory today, please contact us below or reach out to us at demand@beachfront.com:
---