Beachfront News
Year-End Wrap Up: Three Key Updates You May Have Missed from December '19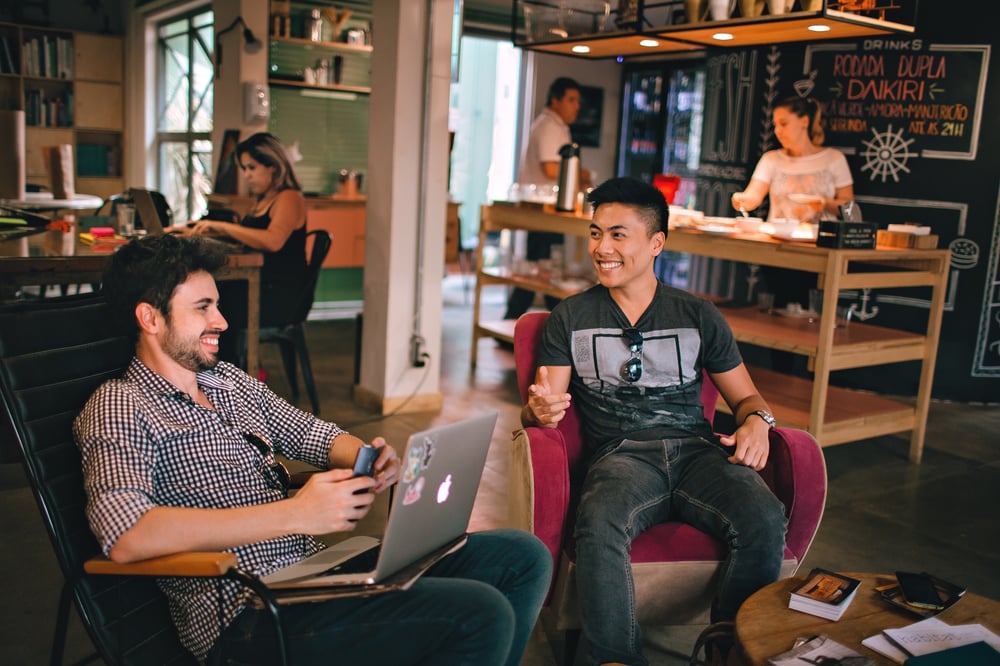 ---
2019 was a busy year at Beachfront, and as we kick of 2020, we'd like to highlight three key updates you may have missed over the holiday season, below. If you are interested in learning more about these updates and how
Beachfront is focused on enabling revenue automation across all screens, please contact us here:
---
1. Beachfront named as one of Business Insider's hottest ad tech companies of 2019
Each year, Business Insider compiles a list of the hottest companies in adtech — and we're so proud and honored to share that Beachfront has made the list for 2019 for our focus on making "TV more digital." The full listing reads:
Beachfront Media: Wants to make TV more digital
Star to know: Laura Wu, the head of strategy and operations
2019 revenue: $35 million to $45 million, according to sources familiar with the company
Comment: Beachfront Media wants to make it possible to buy more video advertising programmatically. Over the past couple of years, the firm has switched to OTT and on-demand advertising from digital video. In April, Beachfront Media rolled out a platform that allows pay-TV services like Comcast, Altice, and Frontier to sell on-demand ad inventory though set-top boxes programmatically. The firm also sells ads that run on OTT apps programmatically.
We'd also like to congratulate our partners at Amobee, Beeswax, LiveRamp and the Trade Desk — and all other companies named on the list!
---
2. Ben Abbatiello, Beachfront's VP Advanced TV, featured in Publishing Executive Q&A
On the last day of 2019, our very own Ben Abbatiello spoke with Publishing Executive about the work Beachfront is doing to simplify cross-screen video advertising. Here's a brief highlight from the conversation:
Leah Wynalek, Publishing Executive: "How does your solution reflect changes underway in the media world?"
Ben Abbatiello, Beachfront: "We know that audiences are really in control of curating their own media consumption experiences, whether it be on traditional TV, connected TV, or digital platforms. This is discussed ad nauseum in the industry as the convergence of these platforms promises a ton of opportunities for media buyers and sellers – but we've yet to fully realize the full value of these promises.
That's what we're really focused on at Beachfront: helping leading advertisers, agencies, and media companies bridge the gap between traditional media environments like TV and emerging or newer ones like connected TV and mobile."
Be sure to read Ben's full Q&A for the latest on the evolving media and programmatic landscape.
---
3. Beachfront has adopted IRIS.TV's contextual categorization and targeting solution
With CCPA officially taking effect on January 1st, 2020, publishers and advertisers alike are seeking more privacy-conscious marketing tools. We are so excited to share that we've partnered with IRIS.TV to enable clients to activate IRIS.TV's contextual categorization and targeting solution across Beachfront's portfolio of premium video supply.
Speaking on the partnership, our own Ben Abbatiello had this to say in Broadcasting and Cable: "The Iris.TV and Oracle integration gives Beachfront Media customers the opportunity to go beyond contextually targeting a web-page and to target the topical nature of video across any screen. For the first time in the industry we now have a deeper understanding as to what the video content is truly about before an ad opportunity presents itself to a brand. This creates a safer, better barometer under a modern privacy referendum to assign real value for our partners' benefit."
With this solution, leading publishers can differentiate their inventory and drive stronger ROI through more granular content categorization — while media buyers can activate private marketplaces (PMPs) to drive stronger ad relevance and brand safety via contextual targeting.
Interested in learning more about this partnership and privacy in general? Be sure to attend our Spotlight on Privacy on Wednesday, January 22nd for an insightful series of conversations around the latest developments in privacy regulation. RSVP here before spaces run out!