Industry Insights
Driving Greater Privacy, Identity and Transparency for Modern Media Buyers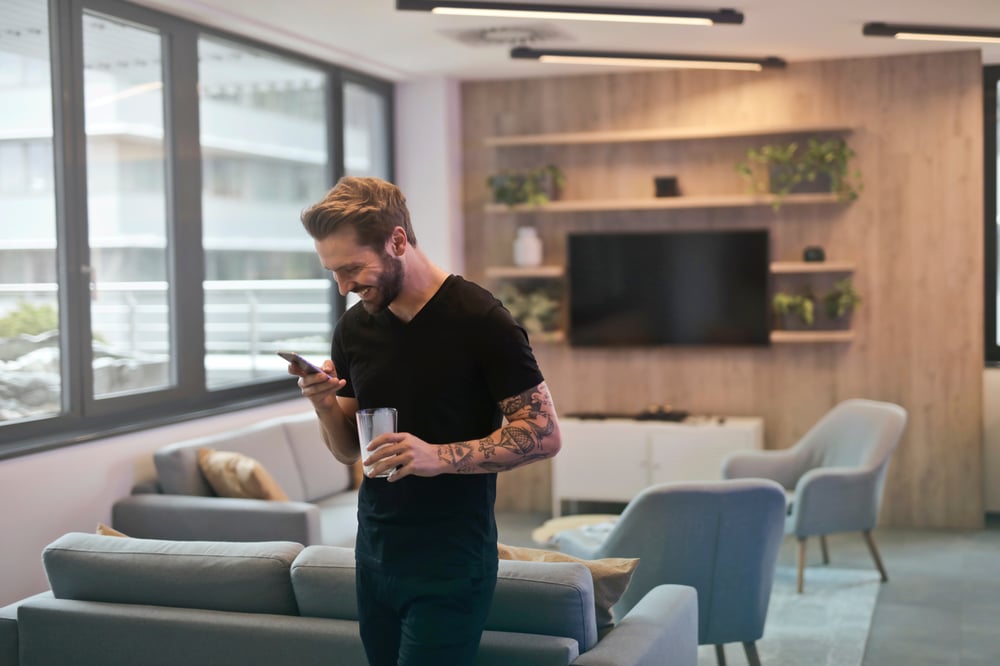 ---
Earlier this year, I joined the Beachfront team as the company's first-ever Head of Demand to oversee and build stronger relationships with our demand-side partners. It's an exciting opportunity to help deliver more transparency to leading brands and agencies — and to better connect them to Beachfront's robust portfolio of premium video inventory.
While there are so many exciting initiatives we're working on, three in particular are especially relevant to modern ad buyers – and thus I'd like to highlight them as we close the books on 2019 and move into 2020:
---
1. Enhancing identity and consumer privacy via LiveRamp's IdentityLink
As new regulations are implemented and internet browsers place tighter controls around the use of third-party cookies, advertisers are increasingly faced with challenges that can limit the effectiveness of their programmatic buys. After all, media buyers have long used cookies to inform their ad personalization and measurement efforts — but with so much disruption in the industry around consumer privacy — there is significant opportunity for a new identity solution to emerge.
Accordingly, I am proud to share that Beachfront has partnered with LiveRamp to enable adoption and usage of a people-based, privacy-first identifier that is independent of cookies: IdentityLink (IDL). Available for real-time bidding and activation across Beachfront's portfolio of premium video supply, IdentityLinks help to protect audience fidelity and enhance addressability across the supply chain. This effectively enables modern buyers and demand-side platforms (DSPs) to increase the reach, scale and impact of their connected TV campaigns while respecting and enhancing consumer privacy.
"With so much disruption in the industry in the last year alone, there is a clear and demonstrated need for a people-based identifier to enable marketers to better connect with consumers," said Travis Clinger, VP of Strategic Partnerships at LiveRamp. "We are really excited that Beachfront, a leading video ad management platform, is enabling their demand-side partners to buy against IdentityLink across their robust portfolio of premium, direct video supply."
If you are interested in buying and activating Beachfront inventory using IDL, please contact us here:
---
2. Elevating transparency along the supply chain
In addition to identity and privacy, our advertising partners continue to communicate the vital role supply chain transparency plays in facilitating greater trust around their programmatic buys. They seek greater visibility into each individual bid (won or lost), including all CPMs, fill rates and take rates — and performance by specific brand.
As a trusted source for transparent buying and selling of premium video inventory, Beachfront is proudly introducing a new transparency dashboard in a closed beta in response to feedback from partners. Our solution will help to illuminate the supply chain by exposing log-level transaction data for brands, agencies and DSPs.
We have a few spots left and are currently onboarding media buying partners for this closed beta period. If you are interested in participating and helping to build tools that drive greater transparency across the industry, please contact us here.
---
3. Connecting demand partners directly to premium supply
Supply path optimization (SPO) has been one of the hottest topics in ad tech in 2019, and will likely continue in 2020. Media buyers — who are demanding greater supply chain transparency — are increasingly seeking the most efficient path to publisher supply in an effort to reduce the ad tech tax, better fight fraud, and reach advanced audiences at scale.
At Beachfront, our teams have worked tirelessly over the past year to build the largest portfolio of direct publisher inventory among video ad management platforms (as measured by Jounce Media's SPO Fact Pack). Further detailed in a recent piece by our CEO, we are proud of the work we've done to enable more transparent, direct buying for our demand partners — but we aren't done yet.
---
If you are interested in learning more about the work Beachfront is doing to drive greater privacy, identity, and transparency for modern media buyers, please contact us here: