Industry Insights
Unpacking OAR, SASO, MASO, and All Things Addressable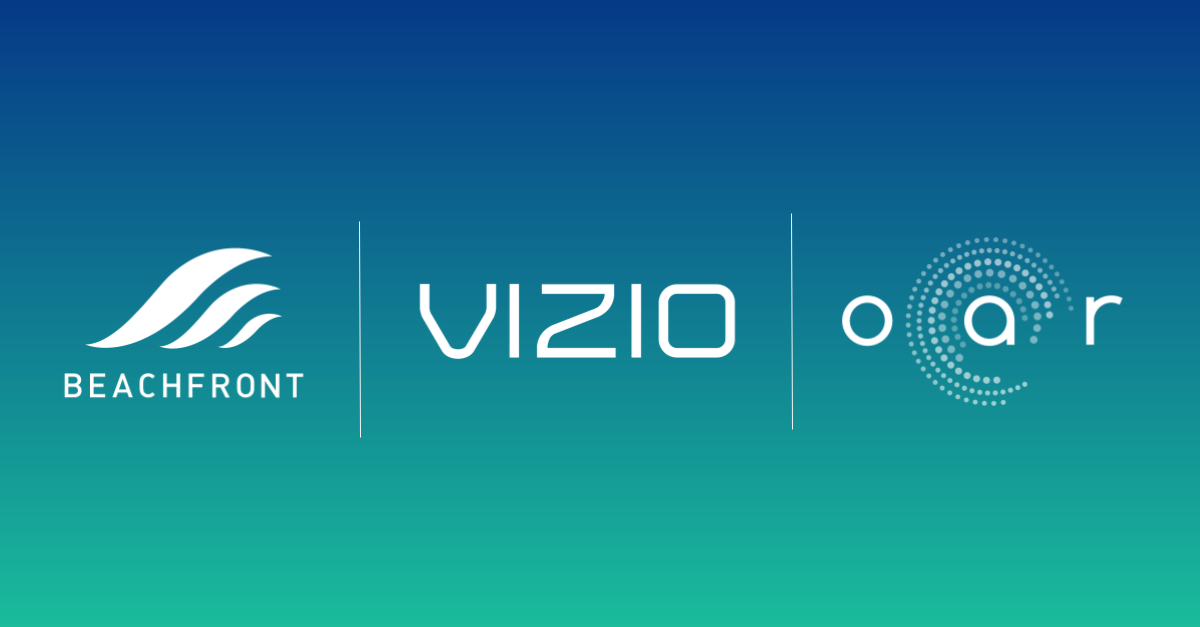 ---
Addressable TV advertising has been the topic du jour within our industry for the past several months. From the Forrester report on ad buyer priorities, to the slate of insightful commentary on addressable challenges and opportunities, it's abundantly evident that 2021 is a pivotal growth and expansion year for addressability in traditional television.
Building on this palpable momentum, I am very excited to share that Beachfront has completed a glass-level addressable TV ad execution with VIZIO, meeting the technical specifications of Open Addressable Ready (OAR). Founded by VIZIO and many of the largest TV networks, OAR's technology standard is playing a key role in advancing the adoption of dynamic ad insertion (DAI) and addressable advertising in television.
As our President and Founder, Frank Sinton, points out in Broadcasting & Cable, "over 60 million U.S. TV households are enabled for addressable advertising, yet addressable TV still represents a small portion of TV ad spend overall." In order to capitalize on the promises and growth potential of addressable TV, collaborative efforts like those deployed by OAR and VIZIO are essential, and we're honored at Beachfront to be playing a key role in making addressability a reality for the entire TV ecosystem.
If you aren't familiar with OAR, or you have general questions about addressable TV advertising following our announcement today, here's a quick FAQ to get you up to speed:
1. What is the OAR Consortium?
Open Addressable Ready (OAR) is an industry consortium created to deliver better advertising experiences to viewers through the use of dynamic advertising on TVs. Founded in 2018 by VIZIO and leading media companies — including Disney, WarnerMedia, NBC, ViacomCBS, Fox, Discovery, Hearst, AMC, Scipps and Univision — OAR developed an open standard for addressable advertising on connected TVs.
Today, the consortium provides technical specifications and best-practice provisions for the selling, targeting and measurement of TV advertising within privacy-compliant, consumer-forward TV environments, and is open to content providers and OEMs that have obtained the highest forms of express consumer opt-in available.
2. How is Beachfront involved in the OAR consortium?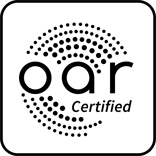 As we announced earlier today, Beachfront recently completed a glass-level addressable TV ad execution with VIZIO — an active consortium member themselves — adhering to OAR's technical specifications.
Having completed this campaign, Beachfront is now OAR-certified, meaning TV networks and advertisers can tap our working technical model to easily execute addressable TV ad campaigns at the national and local level.
In terms of a specific role, Beachfront is serving as the decisioning engine for addressable TV campaigns that leverage the OAR spec. Our Unified Decisioning technology is enabling OAR members to execute single advertiser slot optimization (SASO) and multiple advertiser slot optimization (MASO) at the glass-level.
3. What kind of campaign did Beachfront and VIZIO most recently execute?
Together, Beachfront and VIZIO recently completed a national addressable campaign across 125 U.S. broadcast markets and more than 3 million VIZIO TVs. The inventory for the campaign included locally and nationally-syndicated broadcast programming, and creative versioning (i.e. SASO) was executed. Building on that successful campaign, Beachfront and VIZIO are now enabling more advanced MASO executions across a wider group of national programmers, local broadcasters, and ad buyers.
4. What are SASO and MASO?
Single advertiser slot optimization (SASO), which is often used interchangeably with "creative versioning", refers to the ad serving model where a single media buyers' TV spot is replaced with a different creative (from that same media buyer), based on the target viewer or household. As an example, a leading auto brand may replace their national SUV ad with a truck ad for a truck intender, or with a minivan ad for households with 4 or more people.
Multiple advertiser slot optimization, by comparison, refers to the ad serving model where a TV spot is replaced in real-time with a different creative from a separate media buyer, based on the target viewer or household. Leveraging oRTB protocols through programmatic advertising technology, MASO executions auction individual TV spots for bidding across a wider set of media buyers.
One important consideration to note is that executing MASO campaigns requires extensive experience with high frequency ad trading — the kind that's needed to manage hundreds of thousands of bids and creatives, all simultaneously and in real time.
5. How can I get more involved with VIZIO, OAR, and Beachfront, and/or start a pilot campaign?
If you're an innovative, first-moving agency, brand, broadcaster or programmer, reach out to us to learn more about the ongoing addressable campaigns that are actively being executed at the national and local level.
For media buyers, it's a great opportunity to increase ad efficiency and effectiveness, and tap into the measurement possibilities associated with digital, in a TV environment. On the sell-side, the OAR consortium is helping media owners deliver targeted ads on TVs, to garner higher yield and CPMs for available spots and inventory.
Are you in OAR are you out? Contact us to learn more and to get started: