Unified Decisioning
Optimize auctions, decisioning, and inventory management across direct-sold and programmatic campaigns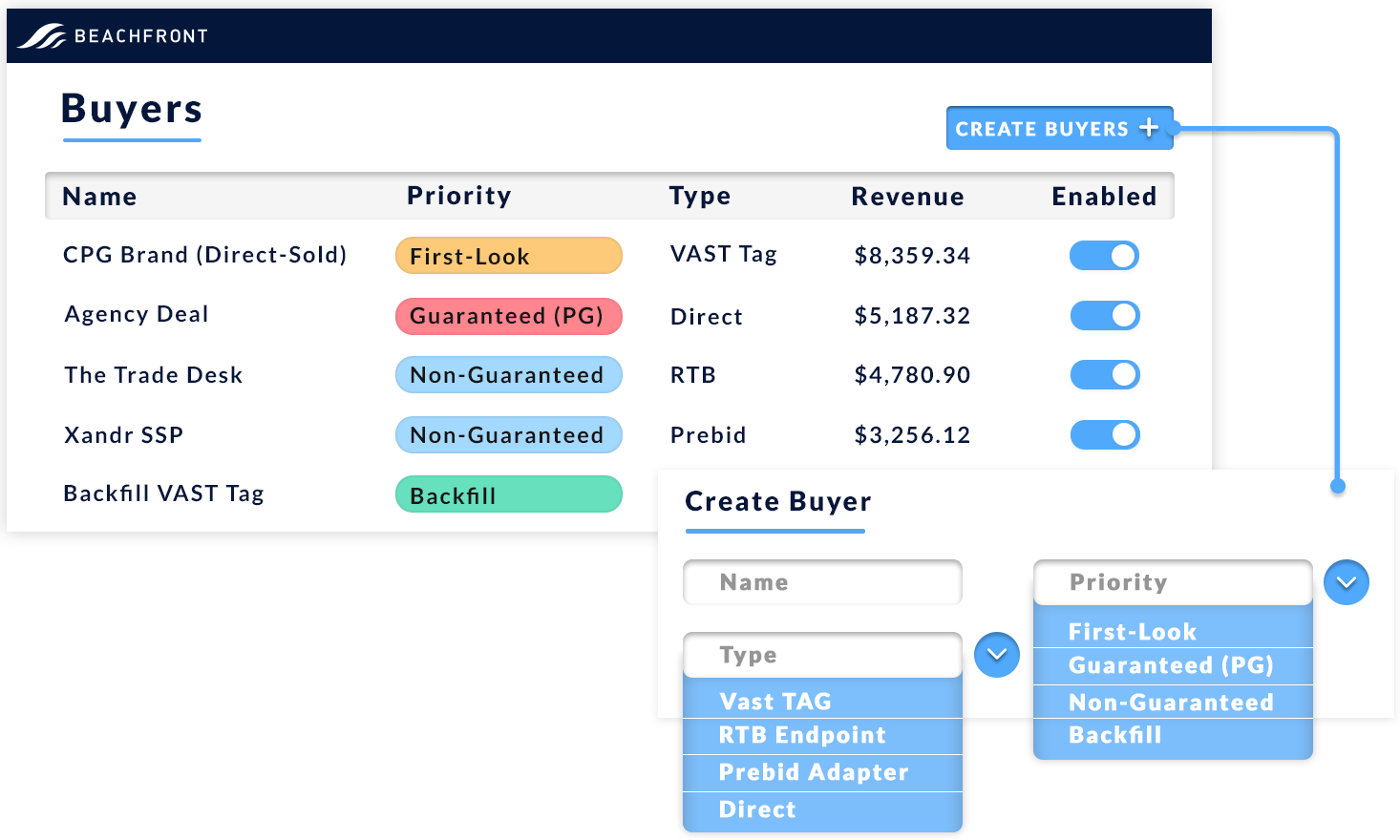 Buyer & Marketplace Management
Add, prioritize, and manage direct-sold and private marketplace (PMP) deals in a unified fashion with ad mediation settings and support for various delivery protocols.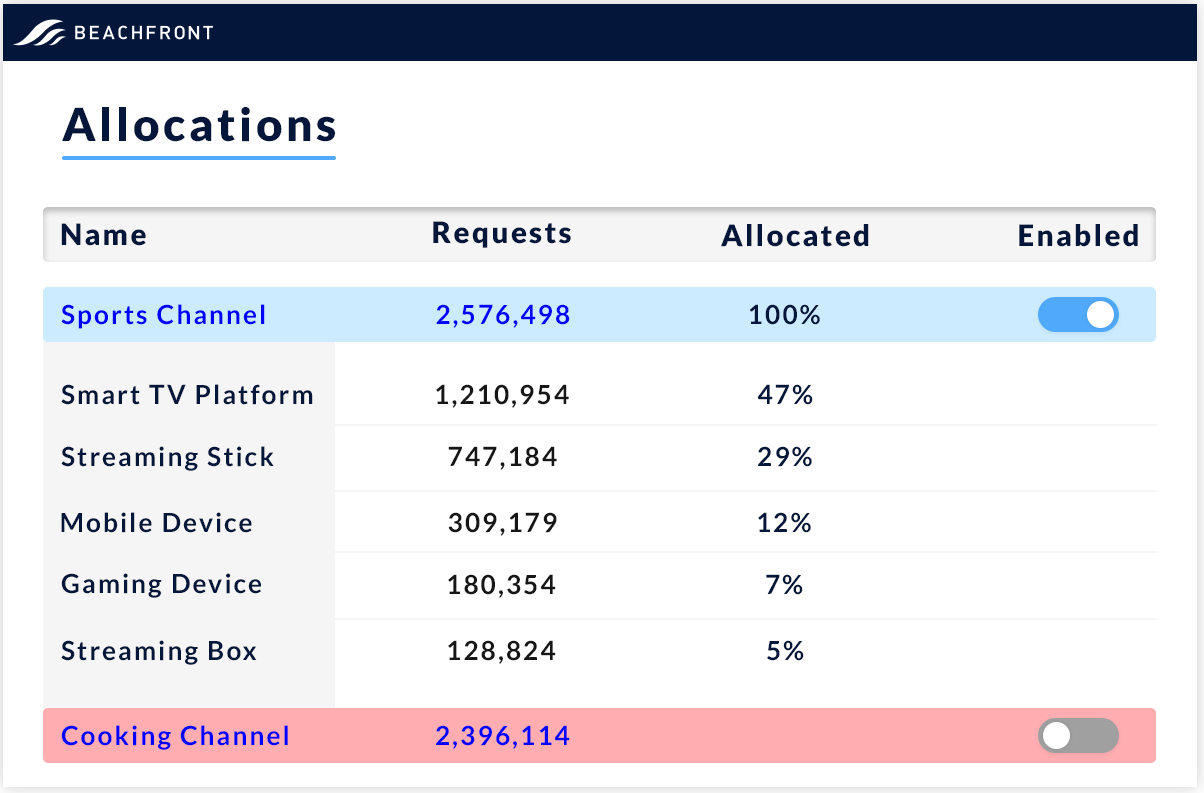 Inventory Management & Curation
Increase spot value and operational efficiency by applying key business rules and allocations across podded inventory and individual ad slots.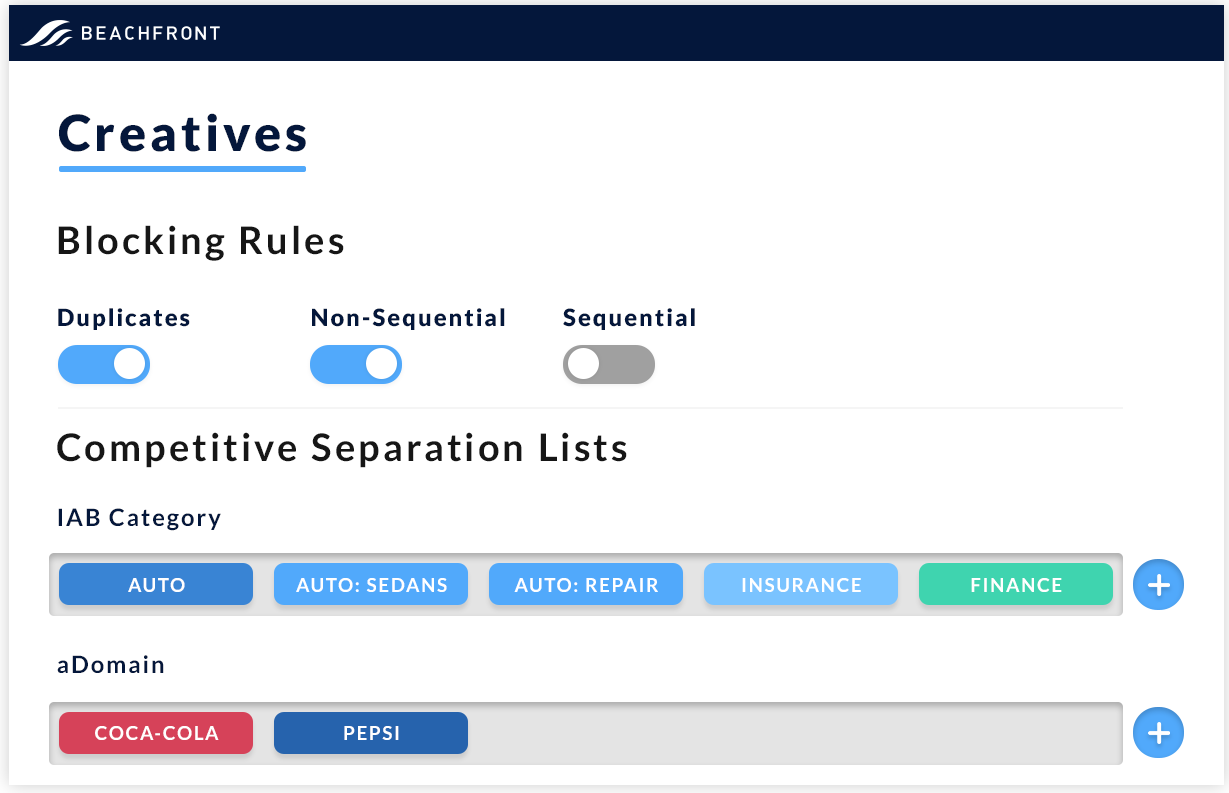 Creative Management
Deliver an engaging ad experience by controlling for deduplication, competitive separation, and ad adjacency with highly-accurate creative validation.
The latest news and views in convergent TV
Check out these resources for new case studies, industry insights and Beachfront news