Beachfront News
The Future of OTT: Fraud Detection, Addressable Advertising And Real-Time Audience Enrichment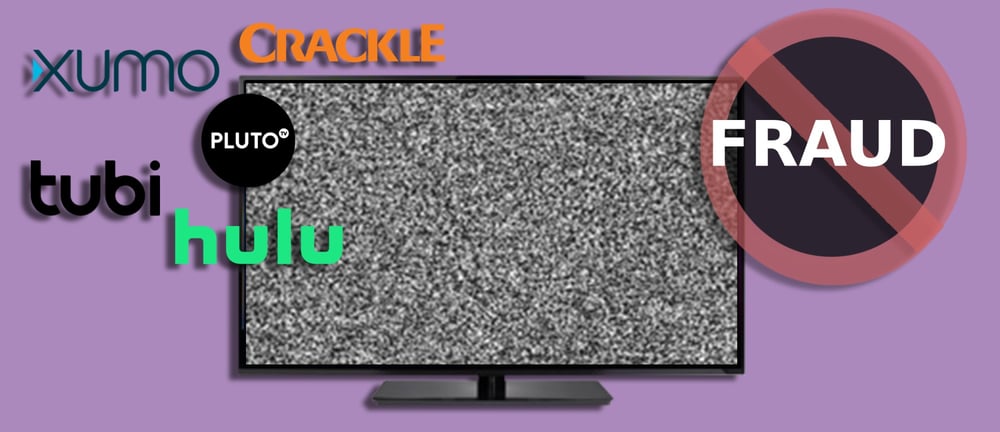 We are currently in the midst of an OTT stampede, with advertisers rushing to technology platforms to connect with consumers in a meaningful way. And is it really a surprise? OTT offers advertisers the precision targeting capabilities of digital on the TV screen, personalized ad experiences and real-time campaign optimization, with the potential for innovative ad format distribution at scale in the not-so-distant future.
Currently, advertisers are benefitting from OTT completion rates in the high 90th percentile, not to mention consumers are overwhelmingly receptive to ads viewed through OTT platforms. In fact, a recent study showed that 72% of viewers recalling ads, with 40% saying they paused a show to learn more about a product or service.
So it should come as no surprise that OTT ad revenue is expected to grow to $5 billion by 2020, but it's not all fairytales and rainbows…. There are a few challenges we must address for OTT to live up to its potential.
That Pesky Fraud Problem
Let's be real: wherever advertising exists, fraudsters are not far behind — especially when it comes to programmatic. The OTT ecosystem is no different. A recent analysis of 1B+ OTT ad requests found that 18% of inventory was fraudulent, according to advanced TV advertising solutions company MadHive. The worst part? It's all fraud strategies we've seen before. The predominant methods mirrored digital, with misrepresentation, app-based and device-based fraud accounting for the majority of the suspicious inventory.
The majority of OTT fraud is occurring in the open auction market, which is estimated to be approximately 5 million OTT impressions on any given day with average CPMs substantially higher than digital, hovering around $20-$25. Luckily, there is a way to identify and eliminate this fraudulent inventory, before it runs rampant like it does on digital.
Innovative implementations of cutting-edge technologies like cryptography are enabling the verification of data across the supply chain, helping to identify premium inventory and weed out suspicious behavior. But it's when you leverage cryptography alongside other forward-thinking technologies like AI, ACR and blockchain that you get the most promising solutions for fraud.
Programmatic doesn't have to be problematic.
Addressable Advertising
One of the most promising aspects of OTT is addressable advertising, which is the ability to show different ads to different households during the same programming. Addressable advertising enables advertisers to move beyond traditional large-scale linear TV ad buys, and focus on creating personalized connections specifically curated for individual consumers.
This, paired with OTT's granular, real-time targeting capabilities results in the ability to deliver meaningful dynamic creative optimization. By serving the right creative to the right person at the right time, advertisers can drive effective results, increasing ROAS. Ultimately OTT will create significantly better advertising experiences for consumers, ensuring that what they see is driven by their personal experiences, needs, and interests.
Real-Time Audience Enrichment
As audiences are always moving and changing, real-time enrichment is becoming more and more critical to effective analysis. Unlike linear, OTT enables the enrichment of audience segments in real-time. This gives advertisers the ability to safely leverage audience segments and traverse the walled gardens and open programmatic marketplaces, as well as immediately optimize campaigns based on improved audience data. Traditionally, this process would take weeks to calibrate data to where consumers have moved, causing large gaps in your audience targeting. With OTT — and the right device graph — it's instantaneous.
It's pretty clear that OTT is not only effective, but it's also a highly desirable channel for advertisers — and has the potential to completely revolutionize TV advertising. OTT is a win-win-win for publishers, advertisers and consumers, creating a long-term sustainable ecosystem where all sides benefit. But in order to ensure a bright future for the OTT industry, we need to proactively solve the emerging problems like fraud before they plague the industry.
This article originally appeared in TV[R]EV: https://tvrev.com/the-future-of-ott-fraud-detection-addressable-advertising-and-real-time-audience-enrichment/