Industry Insights
The Connected TV Disconnect Part I: Smart TVs, Dumb Usage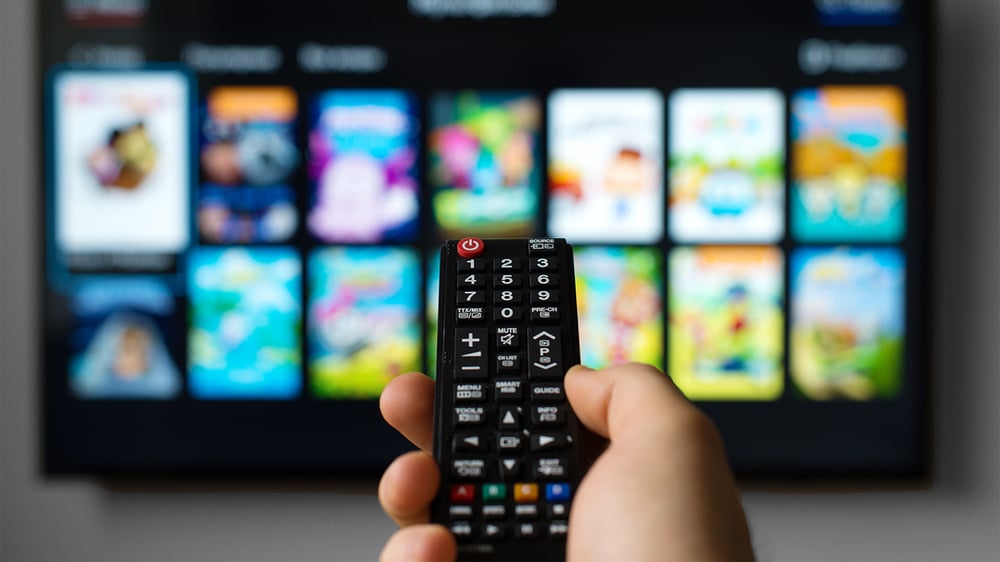 As we enter the holiday season, expect to see a lot of sales and stories focused on connected TVs or TV add-ons that are designed to bring connected experiences to TVs. And while the discussion around connected TVs will center on the ability to "cut the cord"—or stream video directly from Internet services rather than traditional cable companies —in reality this is more hype than actual practice.
That's because while the technology may be there to deliver video directly to viewers via the Internet, content providers have yet to make doing so a priority. The reason for this is because a clear standard or leader has yet to appear amid the many options and devices available. As a result, most content providers—and as a result app developers—are waiting for the winner to emerge.
In this first part of a two-part series, we'll examine the reality of the smart TV market—TVs with built-in Internet connectivity and app ecosystem. Next week, we'll turn the lens to game consoles and other devices designed to bring Internet access to non-connected TVs. Both scenarios have their strengths and weaknesses, but the underlying theme throughout is they are fragmented markets that have yet to attract publishers or developers in the kinds of numbers needed to change mainstream viewing behavior.
The main sources of smart TV video content today include Netflix, Amazon Prime, and Hulu Plus, among others, whose business model is built primarily around Internet delivery. But while YouTube has made a significant effort to have its app included on smart TVs as well, few of YouTube's biggest partners have done the same. The MultiChannel Networks like Maker Studios and Machinima have to date sat mostly on the sidelines. And the few that have waded into the waters seem to be just going through the motions in order to establish a presence on smart TV platforms more than out of a real desire.
Many MCNs have told us they don't have faith that any effort they put into developing smart TV apps will pay off with views or traffic. Lack of content equals lack of demand. According to research from IHS, 73% of U.S. consumers expressed no interest in buying a connected TV, while according to TDG Research only 25% of U.S. households with Internet access own a connected TV. And what's really strange is that TDG reports only 70% of those who do own a connected TV actually have such devices connected to the Internet (why on earth would you pay extra for Internet connectivity and then not connect to the Internet?). Overall, connected TVs represent only about 20% of the TV market in the U.S, according to NPD.
There are some positives. That 25% ownership figure is actually represents twice the penetration of connected TVs over last year. And 80% of those with connected TV (and actually connected) have used them to access services like Netflix and the others. But what's still lacking is a galvanizing platform that attracts developers at a mass scale. The leading brand in connected TVs today is Samsung, with 26% of the market, followed by LG with 16% and Sony at 11%, according to Strategy Analytics.
Because we make mobile and tablet apps, I can say that the opportunity today lies squarely in those two platforms than on smart TVs. The difference being that there are clear app platform leaders in the mobile and tablet space in the form of Apple's iOS and Google's Android. But there is no iOS or Android counterpart within the smart TV world.
When Apple first introduced the iPhone, it held a dominating position in both shipments and app downloads that did much to establish the market at an early stage. Today, Android is the dominant smartphone operating system at 81%, in terms of shipments, and 75% of app downloads. Either way, the point is that the iOS/Android platforms represented a clear two-horse race developers could easily get behind. And the sales and usage of smartphones drew the interest to match. U.S. smartphone penetration is at nearly 65%, and mobile video now accounts for 50% of all mobile traffic.
What's more, we've seen larger tech giants take a stab at TV and fail. Remember Google TV? And when will Apple's TV "hobby" evolve into a real business? In October, Samsung held its first global developers conference in San Francisco, drawing 1,300 developers (but which also featured its mobile and tablet devices). Samsung is positing itself as the multi-screen leader, blending its mobile phones, tablets and connected TV hardware.
As positive a step as this is, it's not enough to capture the full focus of developers, who are not only waiting on what Apple is planning in the TV space, but who also have to consider the growing popularity of connected consoles as well. More on that next week.