Industry Insights
NAB Show 2022: Highlights & Replays from the Connected Media|IP Stage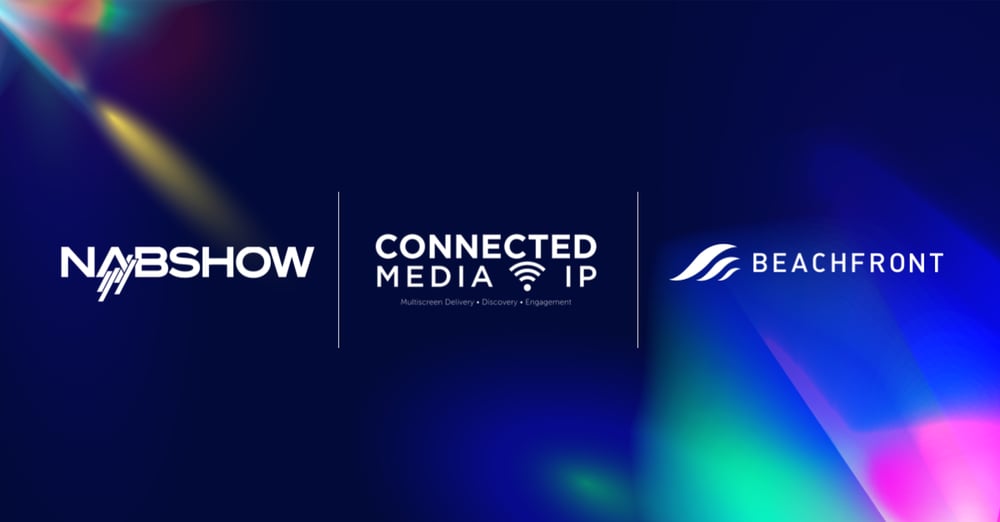 The Beachfront team took the Connected Media|IP stage on a few occasions during the 2022 NAB Show, lending insight and expertise on the latest developments in pay TV and OTT ad monetization.
After a two year hiatus, the Broadcasting industry's annual convention — the NAB Show — returned in earnest this Spring in Las Vegas, drawing tens of thousands of attendees. Broadcast television has changed quite a bit since the last in person NAB Show, and those changes were reflected throughout the convention; from the programming and panel debate topics, to the new technology and hardware many exhibited.
Within the advertising ecosystem specifically, a number of converging trends (and acronyms) took the spotlight this year. IPTV and OTT growth. SVODs, AVODs, and FASTs. SSAI. Linear addressability. ATSC 3.0. The list goes on…and on.
To lend insight and expertise on the latest developments in pay TV and OTT ad monetization, the Beachfront team took the Connected Media|IP stage on a number of occasions throughout the show. Check out some key highlights and replays, below, for more.
---
Going Global: How to Launch International TV Services
Across the globe, the way TV content is consumed is changing dramatically, offering service providers and media owners new opportunities to reach global audiences. Launching a pay TV or OTT service in a new international market is easier said than done, however, with technical, cultural, and regulatory challenges abound.
To provide guidance and expertise on the key considerations associated with launching an international TV service, our Head of Advanced TV Product, Daniel Church, joined thought-leaders from Witbe, Viaccess-Orca, Telstra, and Bitmovin for a panel debate on the CM|IP Stage. View the full panel replay for more:
---
Bridging the Monetization Gap Between Linear and CTV
During the show, our Head of Partnerships, Tom St. John, joined Clare Plaisted, Managing Partner, PR Comms, for a Connected Media|IP Studio Interview. St. John shared more detail on how Beachfront is enabling unified ad monetization across both linear and connected TV environments. View the full interview for more, and for a preview of what's in store at next year's show:
---
Getting Monetisation Right: Best Practices for Driving Pay TV & OTT Ad Revenues
In recent years, ad-supported monetisation models have evolved significantly within the media broadcast space. Rising IP-based consumption has led to a fragmentation of systems and standards, while advances in ad tech have unlocked lucrative opportunities for driving greater revenue. How can media owners, cable distributors and playout providers navigate these evolving distribution dynamics and new tech innovations to improve monetisation? Daniel Church, a leading expert in the space, provided an overview of the latest trends and technologies shaping modern monetisation models — along with universal best practices for getting ad monetisation right to drive pay TV and OTT revenues — in this CM|IP Presentation:
---
Managing New Ad Technology Including Targeting Capabilities
Growth in streaming TV consumption has opened up new addressable advertising opportunities on the biggest screen in the hom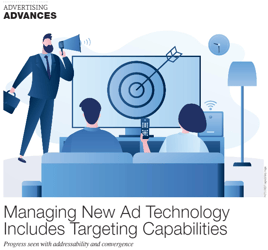 e. As ad dollars flow steadily into these ecosystems, the broadcast TV industry has evolved and advanced its own advertising technology, specifically to include addressable targeting capabilities and to unify linear and CTV platforms. Daniel Church spoke with Jon Lafayette for the NAB Show Daily News about the progress being made along these lines. Here's a brief excerpt:
Beachfront is also working on convergent TV — another hot area — by creating the architecture for systems that manage both video-on-demand and IPTV ad inventory. "We can support both ends of your business and get your team up-to-date on how the programmatic ecosystem works on both sides," Church said. "We've built most of the infrastructure that we need for this and across the last few years, we've actually baked it into our decisioning layer, ad server, and SSP."
Read the Day 2 edition of the NAB Show Daily News for more.
---
Interested in learning more about how Beachfront can help you drive pay TV and OTT ad revenues?
Reach out to us here:
---