Industry Insights
How Workflow Automation Drives Revenue: Insights from Harmonic's ACHIEVE2021 Online Summit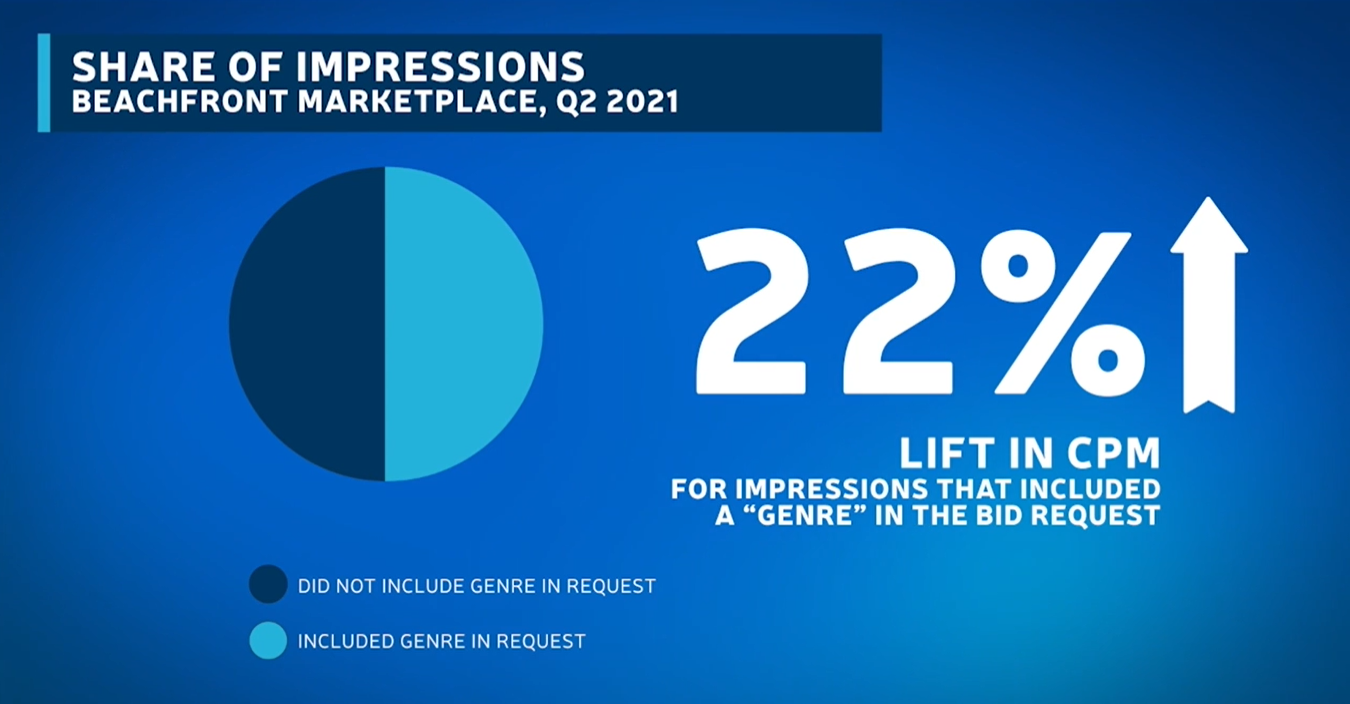 As cloud streaming and DAI tech gain adoption, there are first-mover advantages, workflow efficiencies, and ad dollars to be gained for video service providers that move the quickest.
Over the past few years, workflows for broadcast and streaming video distribution have become increasingly automated, with deployment shifting from local and on-site hosting to cloud-based infrastructure. In parallel, server-side ad insertion (SSAI) has emerged as the de facto standard for ad inventory monetization across the media and advertising landscape.
The continued adoption of these innovative technologies has had a profound impact within the video ecosystem, offering service providers new and lucrative opportunities to deliver targeted ads, modernize their advertising tech stack, and (importantly) drive revenue. As these types of solutions are used more regularly, however, concerns linger around potential impacts to the Quality of Experience (QoE), particularly for service providers' end users and customers. DAI and cloud streaming are powerful drivers of content personalization and monetization, but if the right configurations, workflows, and partners are not in place, much can go awry.
To help service providers better understand, deploy, and drive revenue with these innovative technologies, Harmonic and Beachfront shared an educational discussion — "DAI & Cloud Streaming: Best Practices for Real-time Monetization," — as part of Harmonic's ACHIEVE2021 Summit.
Available for on-demand viewing, the session offers video service providers actionable guidance on how to best execute dynamic ad insertion, optimize workflows, and modernize their ad tech stacks. If you happened to miss the session — which featured expert insight from Beachfront's Head of Partnerships, Tom. St John, and Harmonic's Director of Playout Solutions, Robert Gambino — we've compiled the top five takeaways for video service providers, below:
1. Workflow Configurations Have a Direct Impact on QoE and Revenue.
With the move of many video workflows to the cloud, deploying and operating monetized channels has become much easier for video service providers. This isn't the end of the story, however, in optimizing QoE and revenue, as the way workflows are configured plays an equally (if not more) important role in driving monetization.
"Most of the challenges that operators are facing [stem] from workflow, and that's both video workflow and metadata workflow," noted Robert Gambino, director of playout solutions, Harmonic. "Who you choose to be a part of your partner environment, and how you set up those workflows, is going to have a very direct influence on your user's experience, and ultimately how successful you can be at monetizing content."
"Ingesting your content and ads with the same workflow, appropriately managing your metadata, doing all of your ad insertion and content personalization on the same platform… these are all really key," added Gambino.
2. A "Tight Handshake" Between Video Origination & Ad Monetization Systems is Critical.
Coupling video origination platforms with ad decisioning systems unlocks a tremendous amount of value and efficiency for video service providers — if it's done correctly. "By and large as an industry, we do really well with delivering the content itself," noted Tom St. John, head of partnerships at Beachfront. "Oftentimes, the ad systems [not being] well integrated to the rest of the stack is what upsets the user experience."
Ensuring a "tight handshake" and proper integration between your video origination technology and your ad monetization system is critical in delivering a seamless viewer experience, while maximizing monetization. This means accounting for the construction of the ad pod before the ad break ever comes up, ensuring you can successfully fill the total length of the ad break after factoring in all the business rules, and optimizing for timeout settings per programmatic buyer.
3. Better User Experiences Lead to Better Monetization.
There are a variety of factors that contribute to a good (and bad) QoE, almost all of which stem from workflow setup. Ensuring high-video quality, low latency, and no buffering were long viewed as primary considerations (and of course, they still are). However, with the rise of DAI technology, things like frame-accurate ad splicing, proper ad encoding, and appropriate targeting of ads to content are becoming table-stake ingredients for delivering better user experiences across video platforms as well.
And why is it that solving for these considerations is so important? "A better user experience ultimately leads to better monetization," said Gambino. "Your users watch longer, which results in impressions, which is more ad dollars in your pocket."
4. Proper Metadata Sharing Drives Immediate Revenue Lifts.
Underutilized in most advertising marketplaces today, content metadata is an immensely valuable resource that can drive immediate lifts in revenue for media owners. Media buyers after all are willing to pay more for inventory that is transparent and relevant. By sharing key information with advertisers via the openRTB spec, video service providers are set to earn premiums for otherwise opaque inventory.
As one example of the potential revenue lifts, Beachfront saw a 22% lift in CPM pricing in Q2 of 2021 for impressions that included a content "Genre" in the bid request. "[Genre] is just one specific [signal]," said St. John. "You can imagine if you start to compound and layer these insights and metadata on top of each other, it leads to significant impacts [to] your revenue in a positive way."
5. Programmatic TV Tech is Ready for Primetime.
Once viewed as a back-fill play for long-tail inventory, "programmatic ad infrastructure and DAI tech for TV have matured a great deal over the last few years, [becoming] a bedrock for a lot of programmers' monetization efforts," noted St. John.
Media owners and service providers of all sizes — including high-profile examples like Disney — have increasingly leaned into programmatic in recent years, with some even becoming "programmatic-first" organizations. The time is right to begin testing, using, and integrating this technology, and there are ad dollars, efficiencies, and first-mover advantages to be gained for those that move quickest.
If you're unsure how to jump-in or get started, "Beachfront and Harmonic can certainly help guide you there," added St. John. "Our solutions can help you drive revenue, access hundreds of new advertisers, and improve your operations, all while delivering that premium ad experience and complementing direct sales."
Interested in learning more? Reach out to us here, to explore how Beachfront and Harmonic can help you automate workflows and drive stronger revenue through real-time, programmatic monetization:
---