Beachfront News
Beachfront Supports UID 2.0 within Convergent TV Ad Platform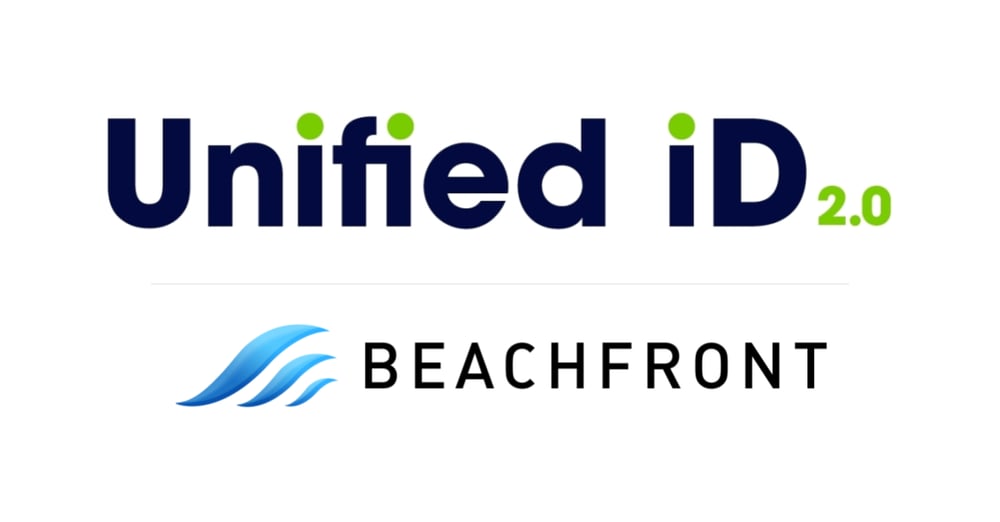 We're very excited to share that Beachfront now supports Unified ID (UID) 2.0 within its convergent TV advertising platform!
Emerging as one of the few leading alternatives to cookies, UID 2.0 is an open and ubiquitous advertising identity solution that relies on hashed and encrypted email addresses that users provide when accessing a website or app. The open source ID framework was originally built by the Trade Desk, and, in May of 2021, it was handed off to the IAB Tech Lab's Partnership for Responsible Addressable Media (PRAM) Technical Working Group, which you can read more about in AdExchanger.
In enabling support for the identifier, our partners can now transact off of UID 2.0 through the standalone UID 2.0 framework, or through our integration with LiveRamp via their Authenticated Traffic Solution (ATS).
By providing a low-risk way to transition away from cookies and device IDs, UID 2.0 benefits both publishers and media buyers in the ecosystem by enabling continued support of key advertising capabilities, in a more privacy-conscious and consumer-friendly manner. These capabilities include matching of advertiser audiences, frequency management, and outcome measurement — all critical for publishers looking to maintain sustainable ad-supported revenue streams.
More broadly, UID 2.0 better establishes the value exchange associated with advertising by giving consumers more transparency and control over how their data is collected, managed, and used. Advertising (and especially personalized advertising) after all is what keeps a lot of the content we all watch and love affordable (and even free), as it provides media producers and owners with a revenue-generating alternative to subscriptions and paywalls. This value proposition and the associated trade-offs, however, have not always been well understood by or articulated to our broader population.
UID 2.0 aims to change that by providing a new and better approach to identity for the open internet. This includes:
Providing consumers with more information on what personal data is collected, how it will be used, and why it's needed, at the point of login.
Giving consumers the ability to view and set advertising preferences, and opt-out at any time.
Hashing and encrypting consumer email addresses, and regularly rotating decryption keys, to drive greater accountability and security.
Have more questions about UID 2.0? Check out this fantastic blog post from the Trade Desk, "What the Tech is Unified 2.0?", and this informative video featuring their CEO, Jeff Green:
Interested in getting started with UID 2.0? Reach out to us, below, to learn more:
---