Beachfront News
Beachfront, Beet.TV Team Up on 'Convergent TV' Leadership Series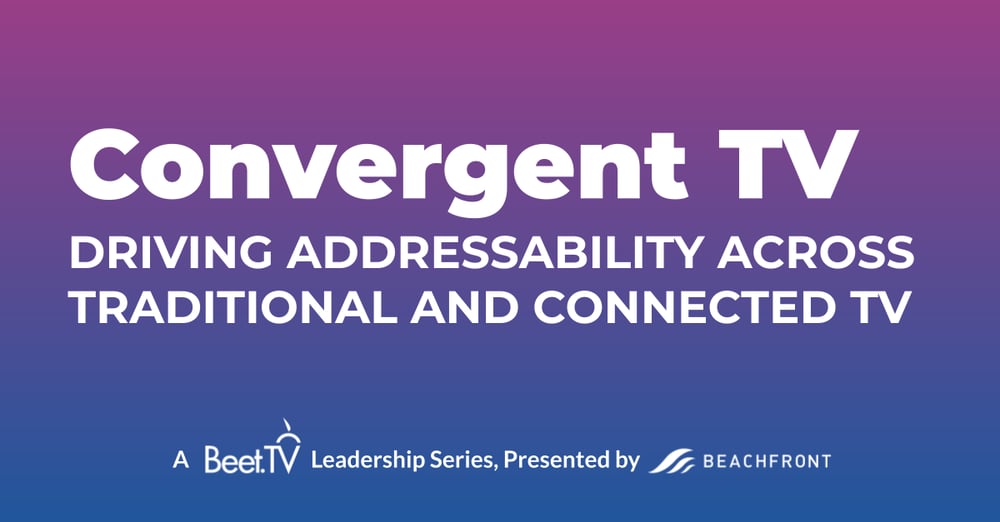 We're very excited to share that Beachfront and Beet.TV are teaming up to produce a new leadership series exploring the latest trends, challenges, and opportunities in convergent TV!
As the television ecosystem rapidly evolves, the lines between cable, broadcast, and connected TV continue to blur. With viewer habits ever changing, advertisers are demanding simpler ways to evaluate cross-platform audiences and buy addressable media. These dynamics are posing new challenges — and providing new opportunities — for media owners, programmers, and distributors alike in terms of how they manage and monetize their TV inventory.
Titled, "Convergent TV: Driving Addressability Across Traditional and Connected TV," the series will dig into these challenges and opportunities, and feature expert perspectives from industry-leading programmers, broadcasters, agencies, and more. Topics covered include:
What surging growth in connected TV viewing means for cable and broadcast television.
The role interoperability — e.g. commingling traditional TV with connected TV — plays in driving uniform ad buying and monetization across fragmented TV platforms.
How media owners, programmers, and distributors are monetizing TV inventory across programmatic and direct sales channels amid this convergence.
How media buyers are re-thinking TV ad activation to drive greater efficiency, performance, and measurability.
The opportunities surrounding linear addressable TV advertising, and the innovation needed to continue fueling the growth of this exciting medium.
The tools and technology that buyers and sellers need to strategically transact across all forms of television.
The role advertising plays in the TV viewer experience.
And much, much more.
Head over to Beet.TV to view the full series, and be sure to check out one of the first interviews featuring our CEO, Chris Maccaro:
Interested in learning more about the work Beachfront is doing to drive addressability across traditional and connected TV? Reach out to us here.
---