Beachfront News
Six Contextual PMPs to "Spring" Your CTV Ad Campaigns Forward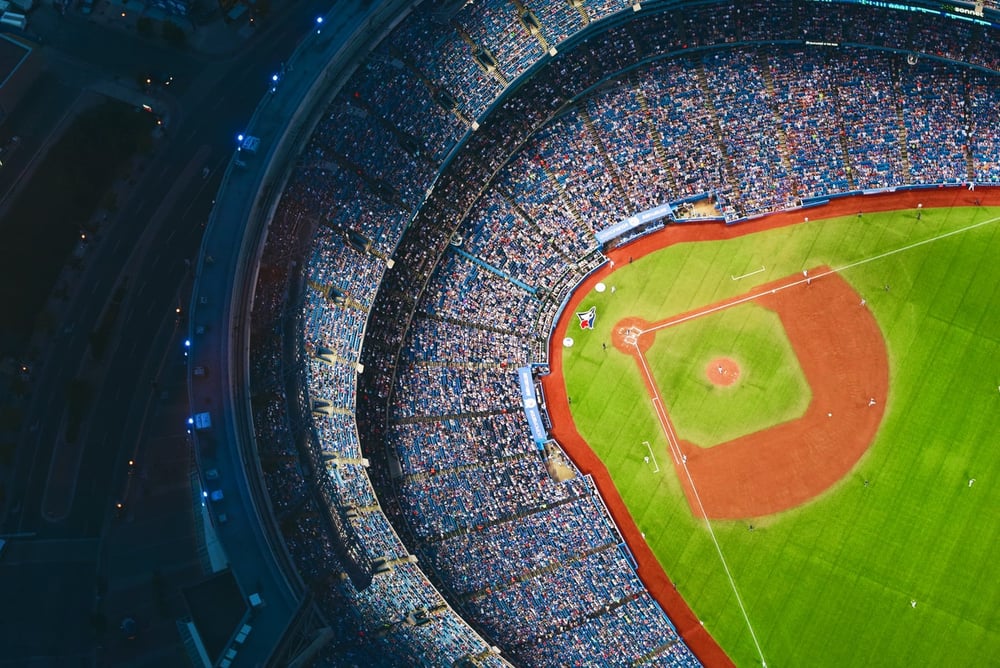 ---
Springtime is upon us, and that means a number of exciting seasonal tentpole events are quickly-approaching. Many of us will be dusting off BBQ sets and patio furniture with warmer weather on the horizon, while eagerly awaiting an exhilarating stretch of new TV shows, sports games and DIY projects.
Within the TV industry specifically, the impending 'April showers' and subsequent 'May flowers' signal a time-tested shift in programming schedules and viewing patterns. Consumers will likely be spending more time outside, while networks and streaming platforms are set to release new shows on a rolling basis for both appointment viewing and on-demand consumption.
For ad buyers, the changing of seasonal tides offers unique opportunities and challenges this year when compared to year's past. Connected TV viewing is surging like never before, while significant changes are afoot within the advertising identity space. Not to mention, consumer spending behaviors might look a little different as we all gradually return to life as normal (or, perhaps, a new normal).
All of this being said, there is tremendous opportunity for ad buyers within the connected TV and premium video ecosystem. This is especially true with contextually-targeted, private marketplaces (PMPs). Reliant on content signals instead of audience IDs, these curated, premium deals enable more resonant advertising across the biggest screens in the home.
As the convergent TV ad platform, we're constantly collaborating with ad buyers to build and deploy effective, contextual campaigns in CTV amid these evolving changes. To help spring your ad campaigns forward, we'd like to share six of these strategies — and the related contextual CTV PMPs — that are especially relevant and timely this season: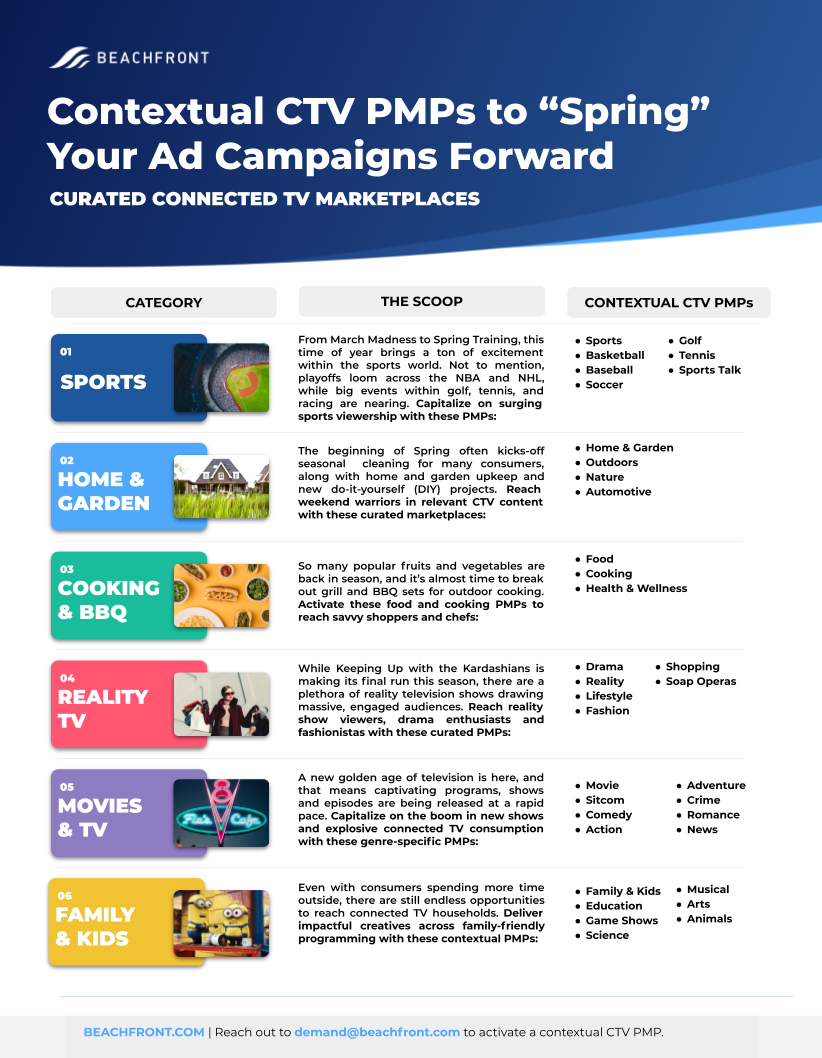 ---
Interested in learning more about these private marketplaces? Download our one-pager here for more detailed information:
Reach out to us to get started with curated CTV deals from Beachfront:
---