Beachfront News
Political Advertising's Place in Today's Media Environment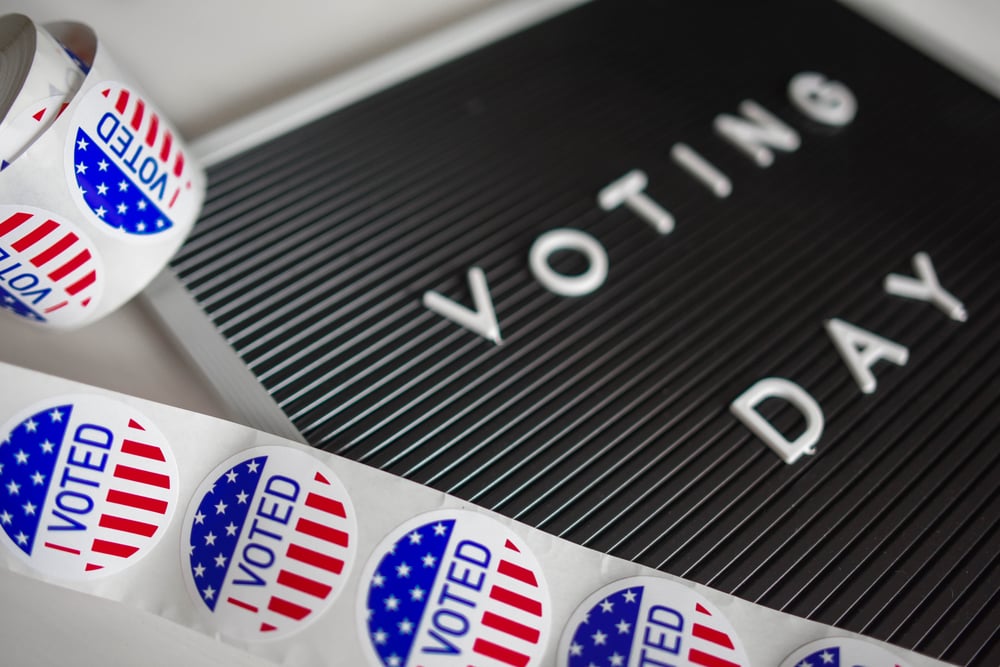 The 2020 election season is becoming increasingly competitive, with 435 House seats, 35 Senate seats, 11 governorships and the Presidency all included on ballots this November. Given how much adtech and media have evolved since the last presidential election, the implications for publishers are equally as large and competitive.
While political ad opportunities can be both promising and lucrative, they also come with risk and responsibility — something that's well-documented across trade media. Already, platforms like Spotify and Twitter have banned political advertising over concerns about quality and user experience. And, Fox, this year's Super Bowl host, isolated Trump and Bloomberg campaign ads during the game to ensure other big name brands don't have their ads running alongside these political ones.
As an independent video ad management platform, we're getting questions just like everyone else about how we are approaching political ads this election cycle. With transparency central to who we are at Beachfront, we'd like to share some of these questions along with more detail around how we manage political ad opportunities with our publisher partners:
---
1. What is your stance on political advertising?
Our stance is quite simple: when it comes to political ads — just like all other types of advertising — our goal is to enable our publisher partners to drive stronger yield while preserving the value of their content, audiences and brand.

We want our partners to be able to handle the complexities that come with political advertising — and to do so, we provide a robust set of quality control tools so that they can manage opportunities against their own business objectives, concerns and values.
2. How can you help us ensure we are not compromising our user experience and the value of our brand?
We all know that even one misleading, inaccurate or provocative creative could have an unintended (and potentially damaging) effect on adjacent ads, the user experience and the content itself. These concerns are certainly viable, but — with the right quality control tools — publishers can efficiently vet creatives to capitalize on lucrative opportunities while steering clear of any potential pitfalls or PR crises. Here's how:
Our innovative creative review technology

allows publishers to automate their review and approval of individual video ads — that are slated for programmatic activation — before the ads are released into rotation.

Unlike other offerings in-market, our creative review tools are both scalable and precise as they enable our publisher partners to set "always-on" criteria against ad specs, IAB categories and advertisers.
So, for example, a publisher could choose to allow political ads overall, but block those from a specific candidate or PAC.
3. How can we be more selective about who we sell inventory to during this time?
Beyond individual ads, we know you may be weary of partnering with a particular candidate, campaign or PAC. Whatever your reason may be, the solution isn't necessarily to block political ads altogether — especially with so much spend to go around. Instead, you can curate different marketplaces with specific groups of buyers to selectively sell inventory to campaigns and agencies you deem acceptable.
Leveraging our partnerships with leading demand side platforms (DSPs), we enable publishers to activate private marketplaces (PMPs) that are curated to specific groups of advertisers (political and otherwise). If you want to accept real-time bids from certain candidates and not others, we'll activate deal IDs with our partners to make exactly that happen.

4. How can I differentiate my inventory and rise to the top in this competitive environment?
With political ad spend expected to reach $6 billion this election, it is no surprise our publisher partners are looking for ways to differentiate their inventory to earn more revenue from political shops this cycle.
Through our partnership with IRIS.TV, we provide tools to help publishers differentiate and monetize their inventory against granular contextual categories. With this solution, publishers can execute contextual categorization and targeting through their existing content management systems (CMS), video players or ad servers — and even curated PMPs. This in turn enables higher fill rates and stronger CPMs, especially within politics where inventory is highly-sought after this election cycle.
---
As campaigning kicks into a higher gear, we know you may have additional questions and concerns related to political advertising. As the trusted source for transparent buying and selling premium video inventory, Beachfront is here to help and to solve any monetization challenges you may be facing. Contacts us here to learn more or with any pressing questions: