Reporting & Analytics
Drive yield with actionable analytics on deal performance and inventory health.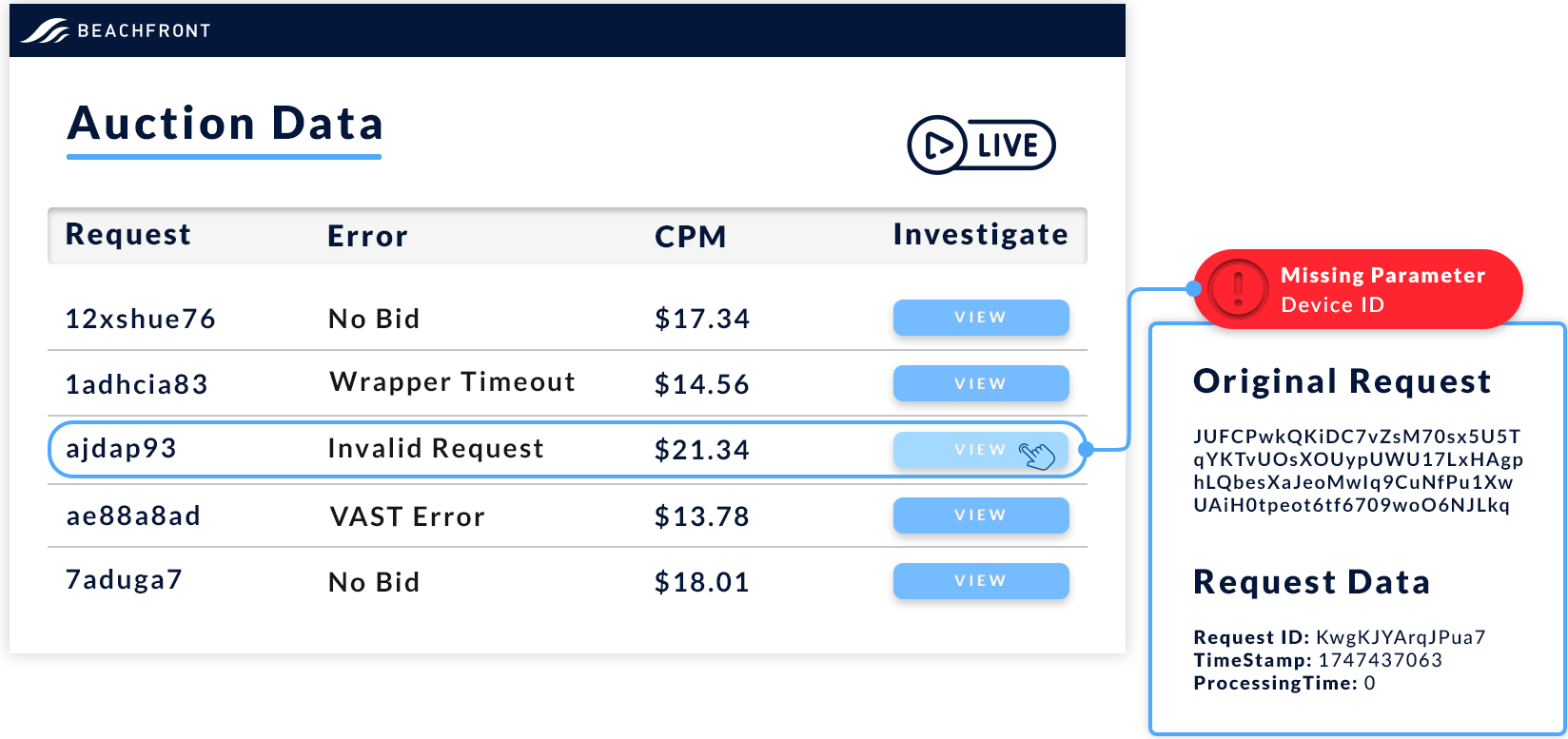 Dive into Logs & Debug Data
Dive into granular transaction logs, raw debug data, and detailed error reporting to diagnose and mitigate issues in real-time — and to understand exactly where ad dollars are flowing.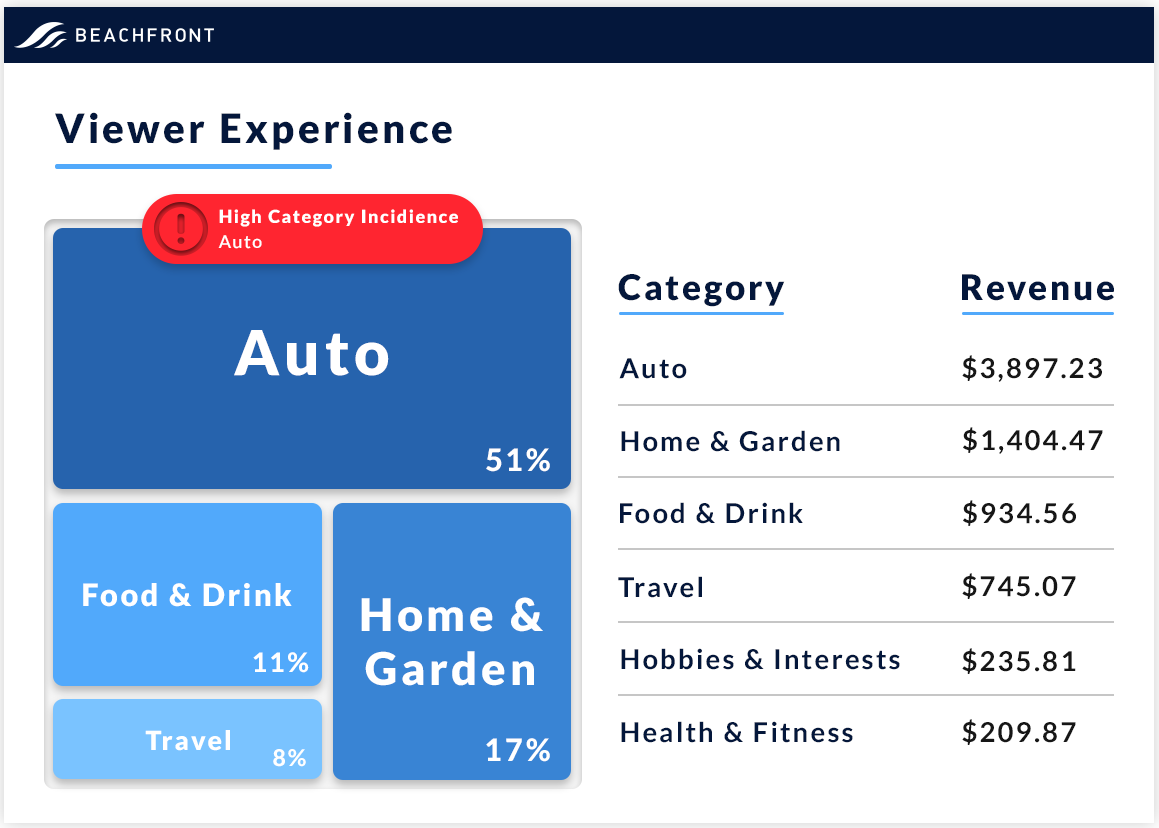 Monitor Inventory Health
Gain detailed insight into inventory health and ad frequency to ensure a well-balanced, engaging viewer experience.
Analyze Real-time Yield Reporting
Analyze revenue performance across key indicators in real-time — including fill, CPMs, use rates, bid density, and more.
The latest news and views in convergent TV
Check out these resources for new case studies, industry insights and Beachfront news