Ad Server
Manage and service direct-sold ad campaigns across traditional TV, connected TV, and online video environments.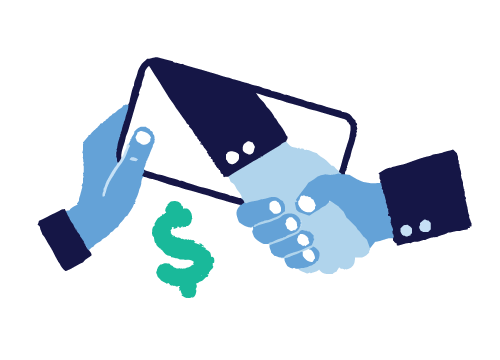 Interoperable Ad Serving, Built for CTV and TV
Beachfront's Ad Server enables media sellers to manage and service their direct-sold CTV and video ad campaigns with intuitive creative management, pacing, and tracking tools.
Interoperable across digital video, CTV, and set-top boxes, Beachfront's Ad Server includes support for podded inventory and advanced creative review. Leading media owners and programmers use the technology to fulfill their direct-sold campaigns in earnest, while tapping Beachfront's marketplace (SSP) for additional demand, resulting in greater inventory yield.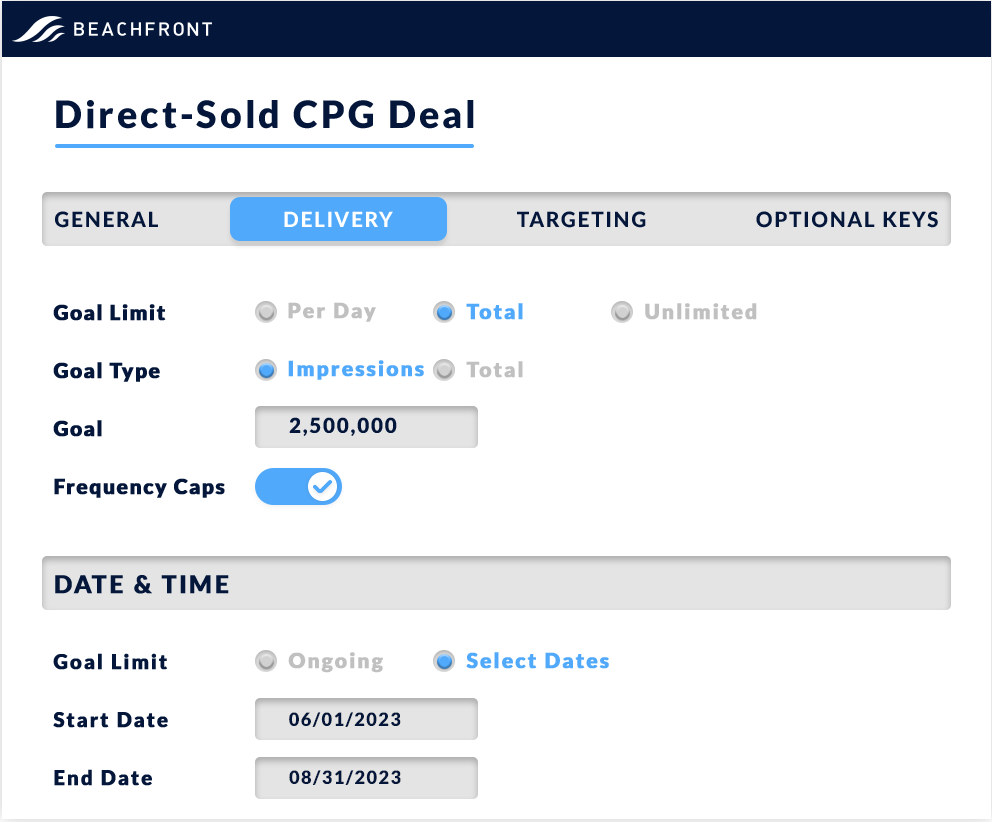 Manage Ad Campaigns
Store, schedule, and serve advertiser creatives to easily manage and execute direct-sold campaigns.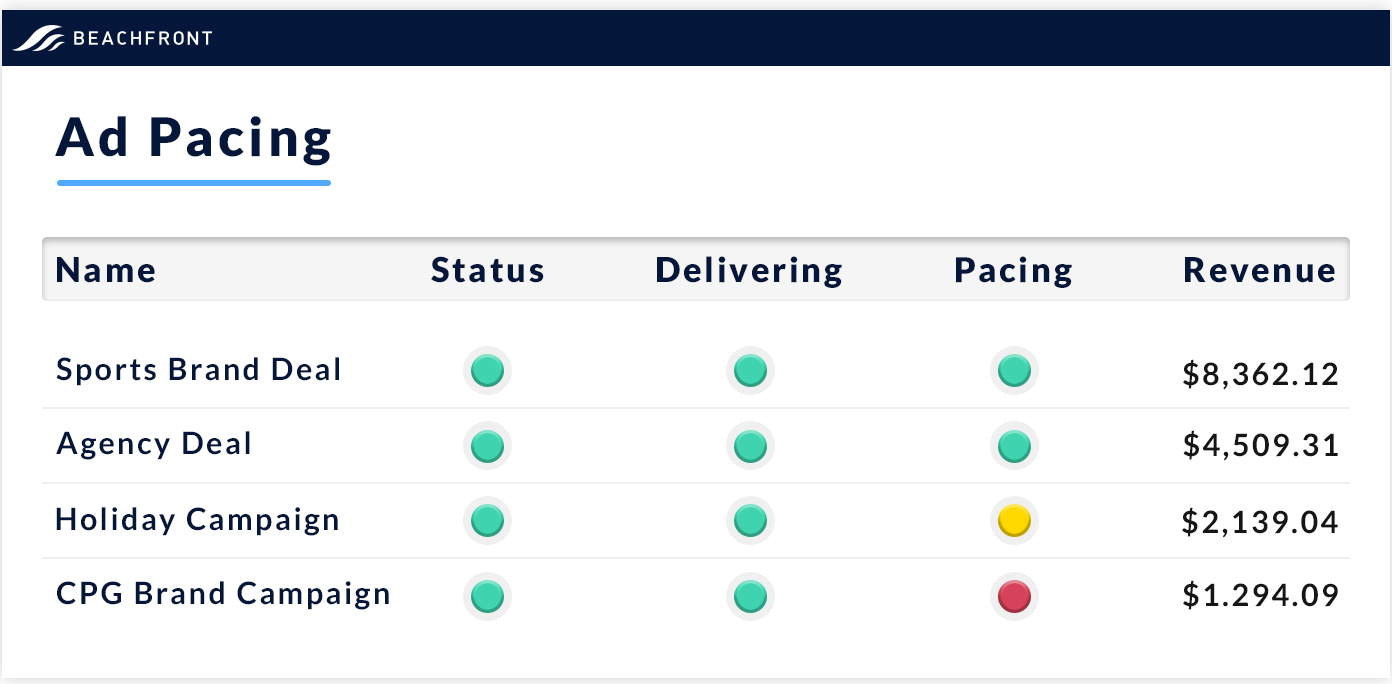 Ensure Proper Pacing
Manage high-volume throughputs by setting rules for campaign objectives — including impression limits, pacing by time frame, and frequency caps.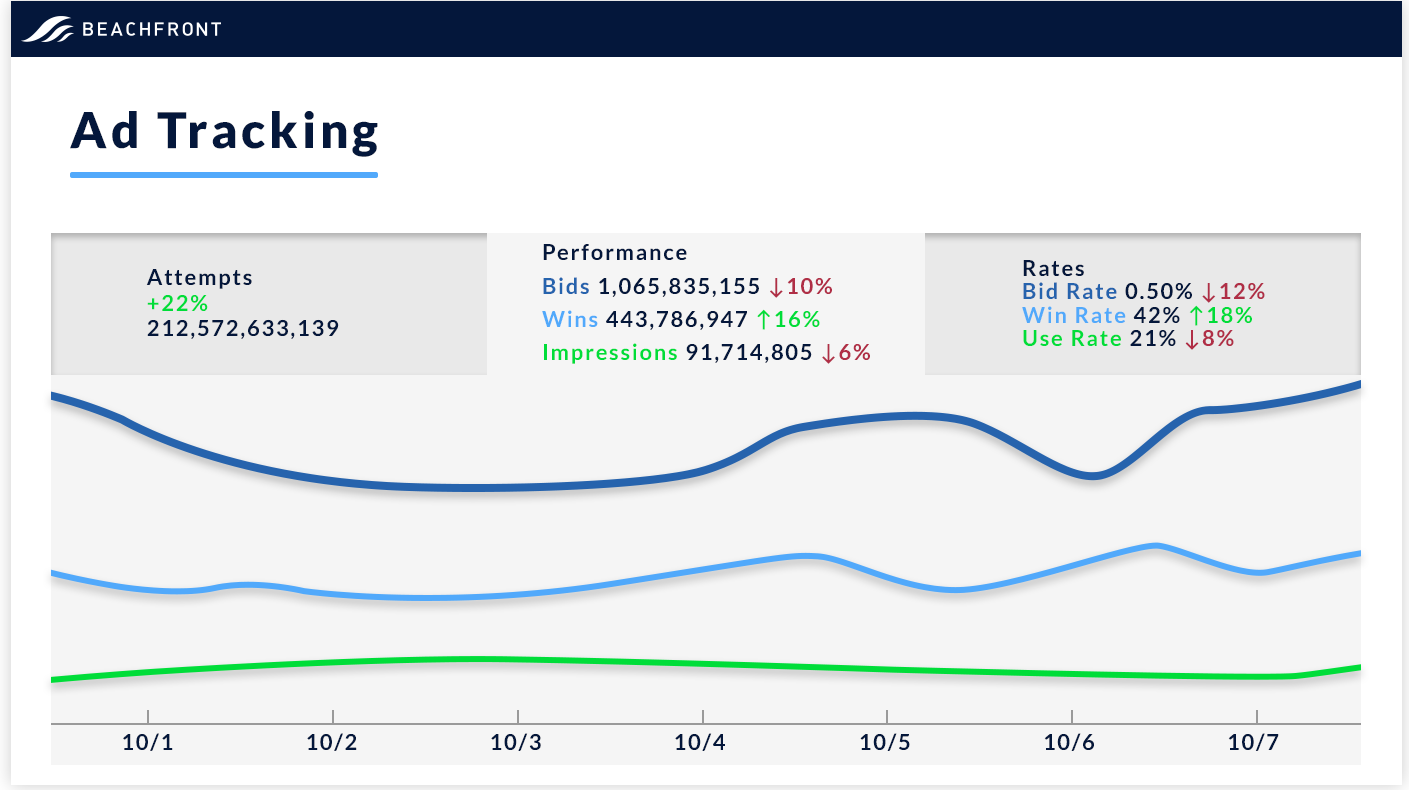 Track Key Metrics
Track key campaign metrics and apply third-party tags to ensure direct-sold deals are fulfilled and delivered against advertiser objectives.
The latest news and views in Convergent TV
Check out these resources for new case studies, industry insights and Beachfront news