Reporting & Analytics
Analyze inventory and deal performance to drive key objectives and more accountable advertising.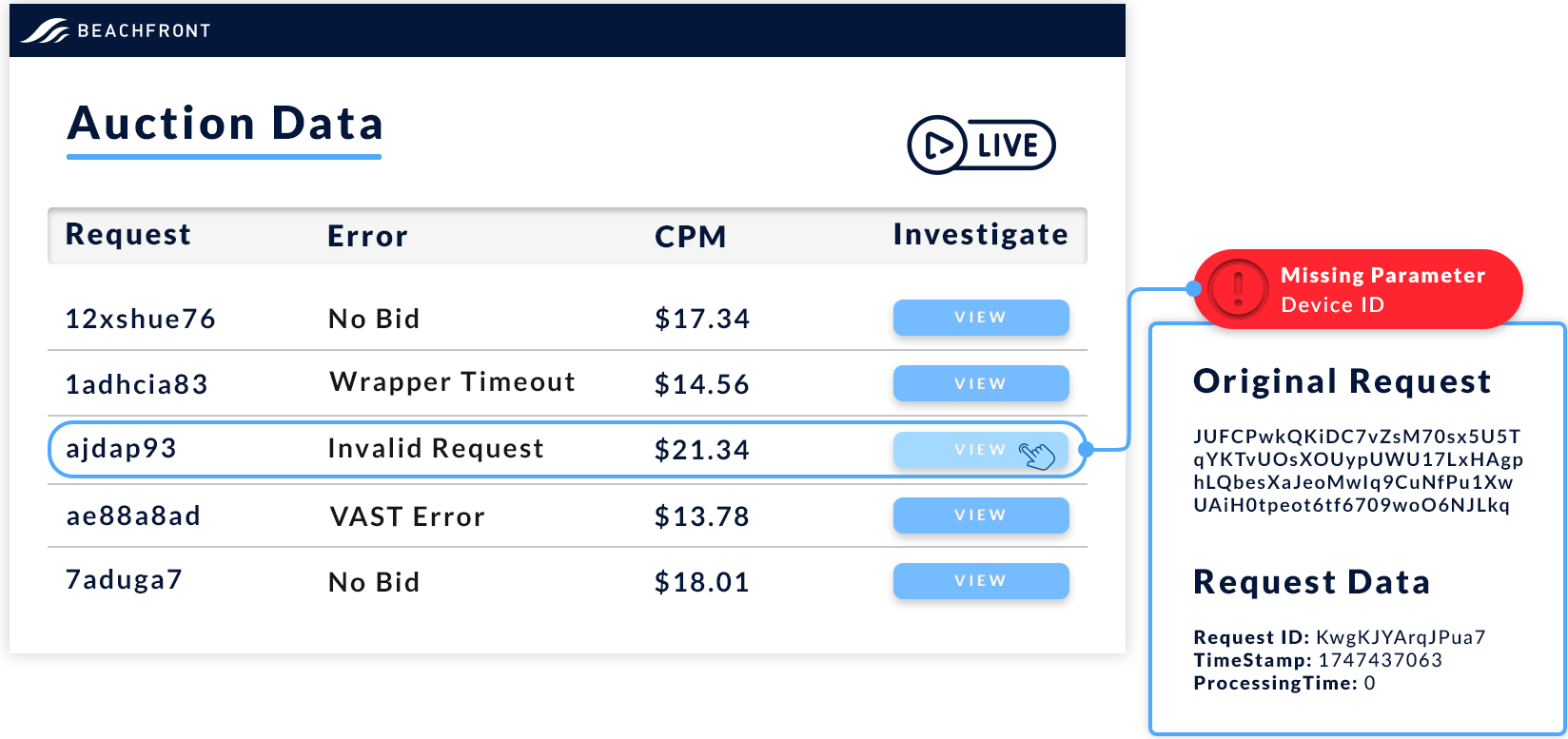 Logs & Debug Data
Drill into granular transaction logs, raw debug data, and detailed error reporting to diagnose and mitigate issues in real-time — and to understand exactly where ad dollars are flowing.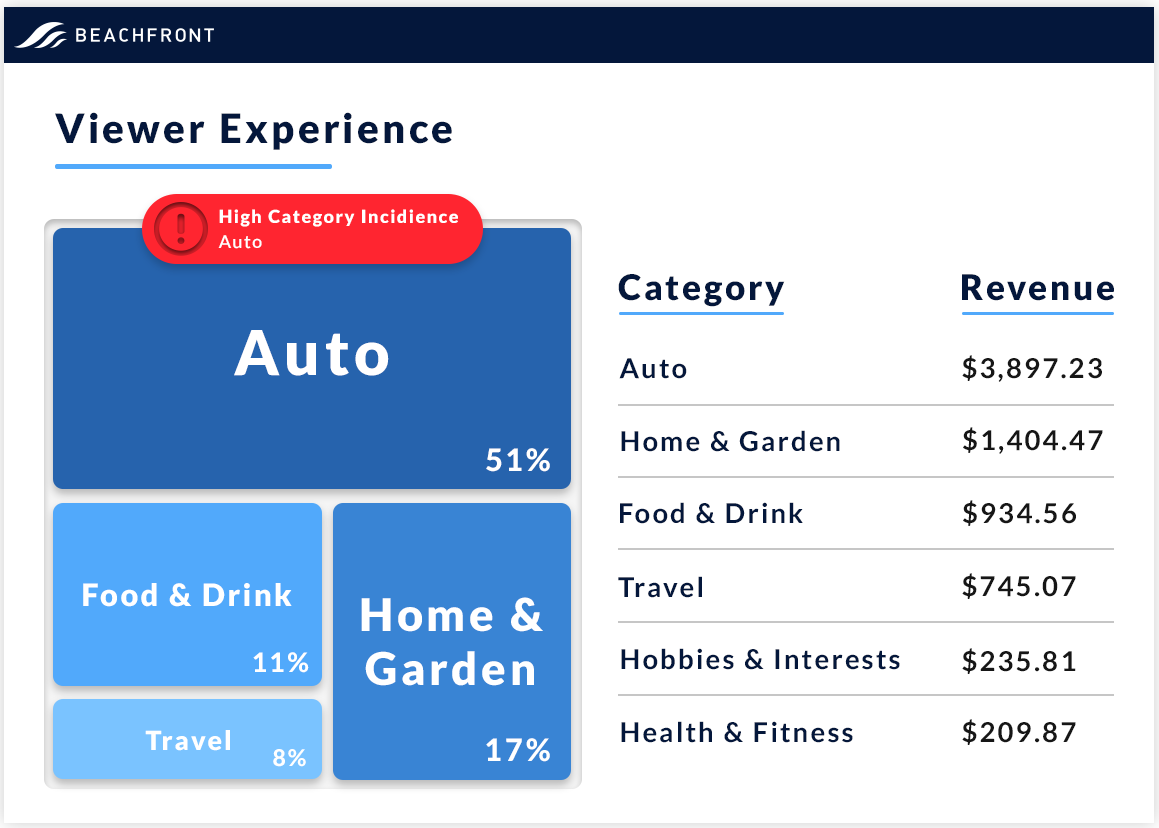 Inventory Health
Unlock detailed insight into inventory health and ad frequency to ensure a well-balanced, engaging viewer experience.
Real-time Yield Reporting
Analyze topline monetization performance across key objectives and indicators in real-time — including revenue, fill, CPMs, use rates, bid density, and more.
The latest news and views in convergent TV
Check out these resources for new case studies, industry insights and Beachfront news