Marketplace (SSP) for Media Sellers
Monetize all TV and video endpoints, including connected TV, across an expansive, differentiated set of media buyers.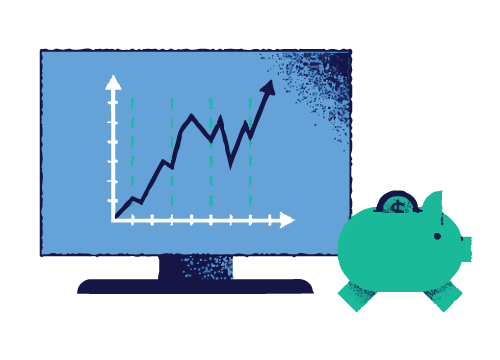 Real-Time, Automated Ad Monetization
Beachfront's Marketplace (SSP) enables media sellers to automate monetization of their traditional TV, connected TV (CTV), and online video (OLV) ad inventory across an expansive set of programmatic demand partners.
Built for the complexities of CTV advertising, Beachfront's Marketplace (SSP) includes support for enhanced ad pods, normalized content metadata, and advanced creative review. Leading media owners and programmers use the technology to drive revenue by packaging inventory in various deal structures, including via open auction, private marketplaces (PMPs), and programmatic guaranteed (PG) deals.
Access Unique Demand
Tap into differentiated demand in real-time via direct connections to market-leading media buying platforms.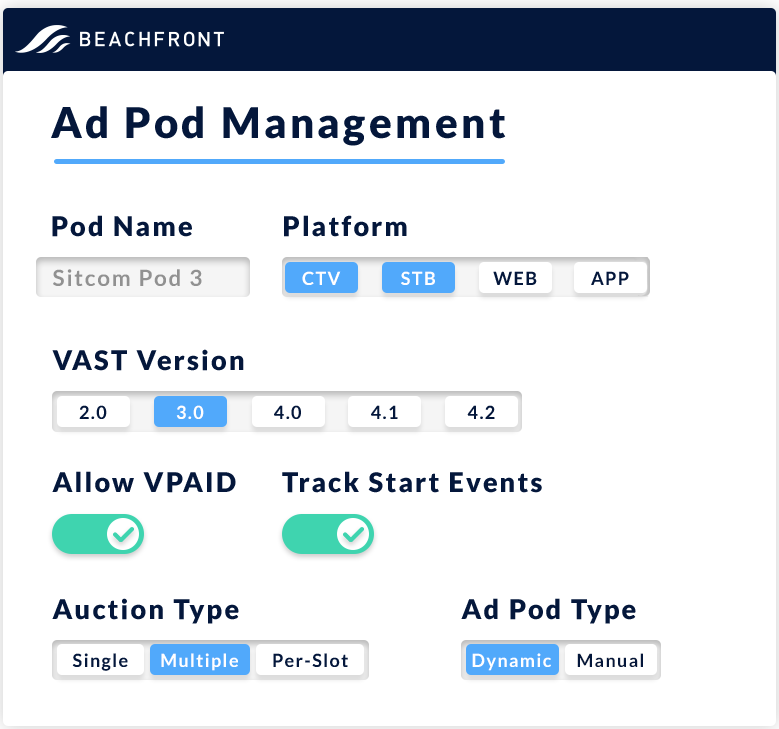 Enhance CTV Ad Breaks
Construct podded CTV ad requests via structured, dynamic, and hybrid ad pod types — with configurable settings for specific slots.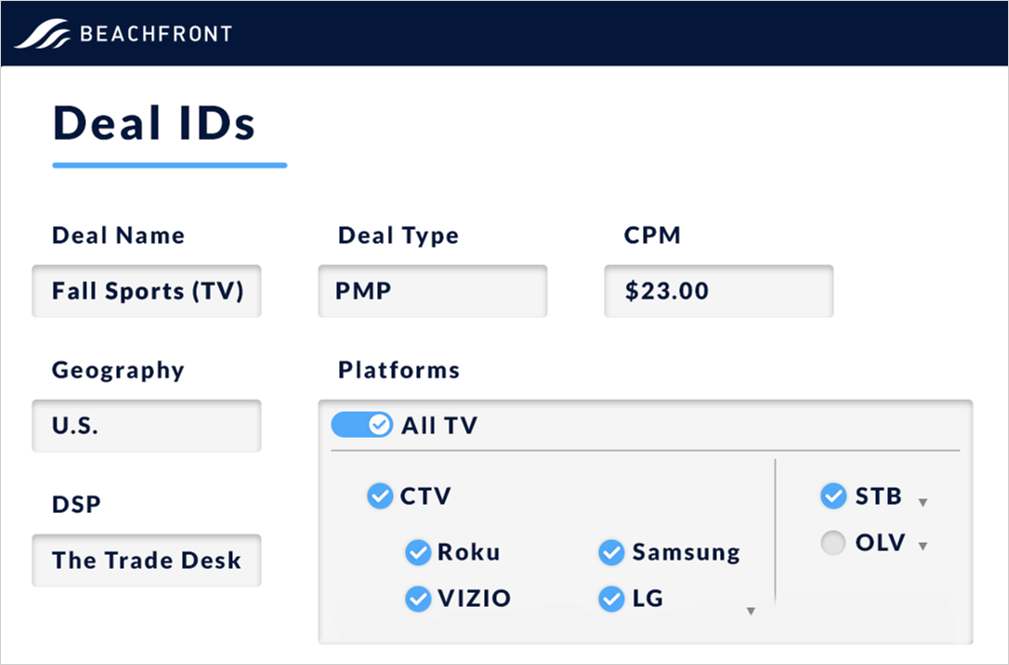 Create Cross-Platform Deal IDs
Package cross-platform TV and video inventory into a single PMP, allowing buyers to easily advertise across your footprint.
The latest news and views in Convergent TV
Check out these resources for new case studies, industry insights and Beachfront news