Creative Validation
Gain unrivaled visibility and control over ads delivered across your inventory with highly-accurate creative validation.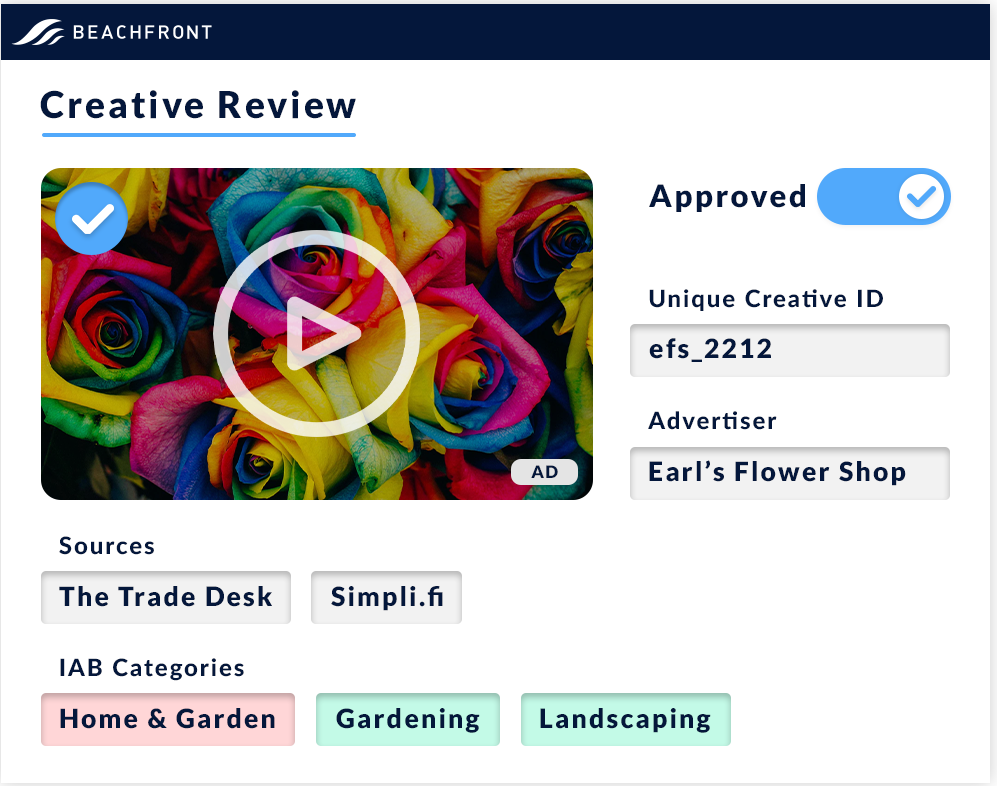 Creative Review
Manually control the creatives run across your inventory and ensure brand safety by reviewing ads before they are released into rotation.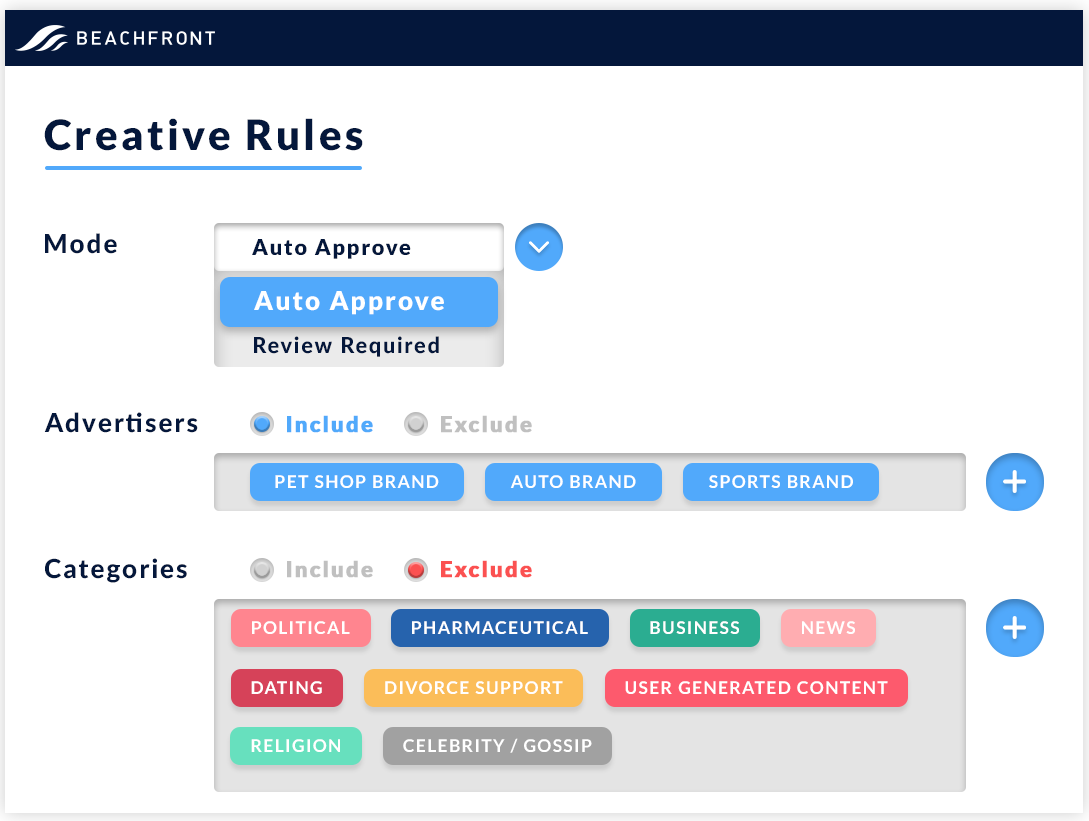 Always-on Settings
Automate creative review processes by setting always-on criteria based on what's important to you and your audience, including by IAB category and specific advertiser domain.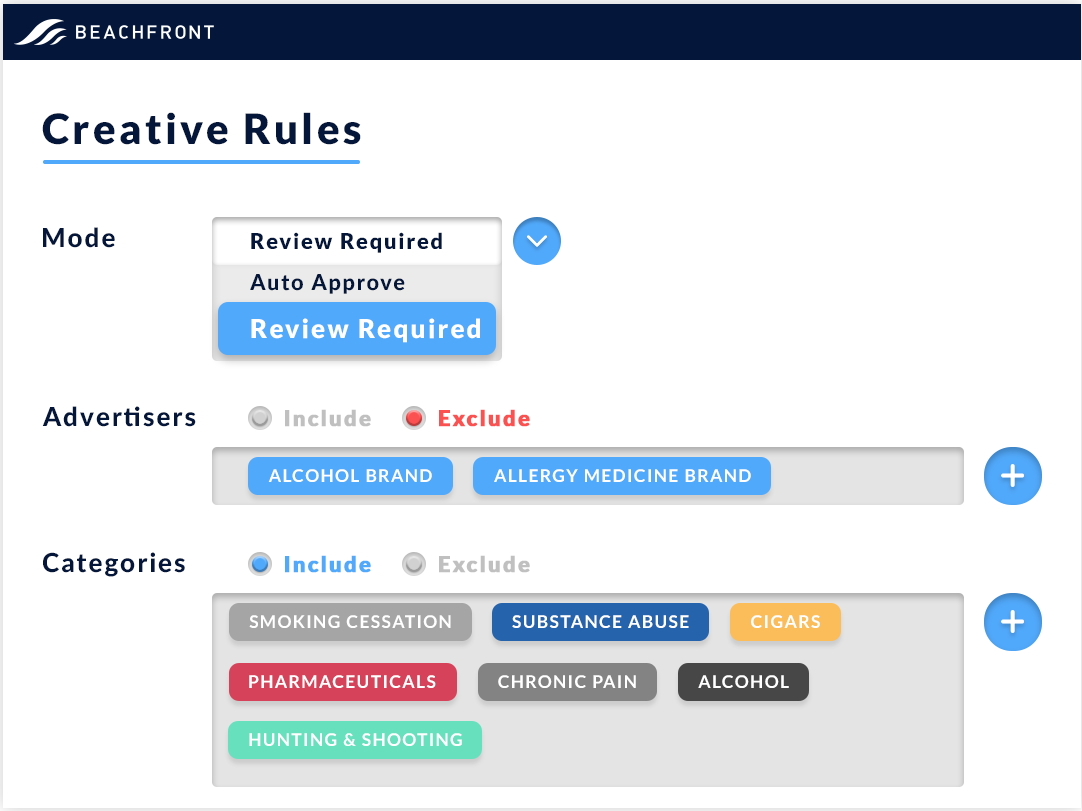 Compliance
Ensure regulatory compliance with FCC advertising standards and any geographic-specific requirements.
The latest news and views in convergent TV
Check out these resources for new case studies, industry insights and Beachfront news