Beachfront News
Beachfront & Audigent Partner on HaloID, Hybrid PMPs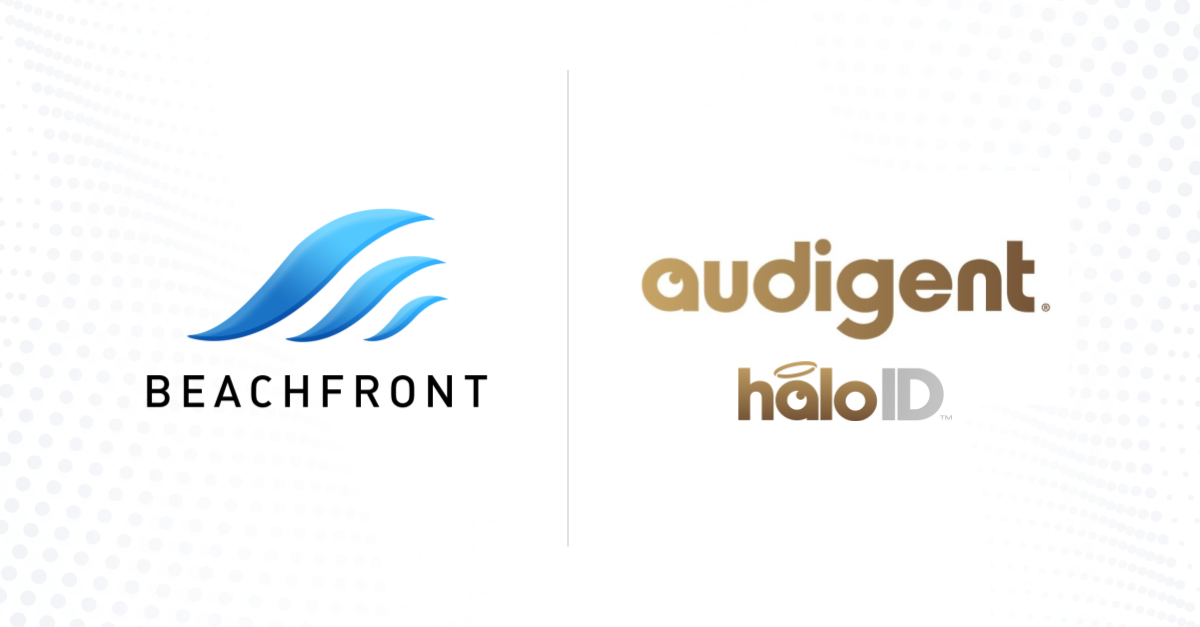 In addition to supporting HaloID, Beachfront has partnered with Audigent to curate hybrid PMPs that are built based on first-party data from leading media owners.
We're eager to share that we've teamed up with Audigent to provide our clients and partners with privacy-focused advertising solutions! Building on our existing identity suite, our Convergent TV Ad Platform will now support Audigent's HaloID solution. This means that our media buying and monetization partners can begin transacting on HaloID via Deal IDs and the Open Exchange, to continue driving marketing performance and yield optimization without the use of third-party cookies.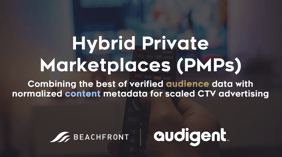 Additionally, we've partnered with Audigent to curate hybrid PMPs for our advertising partners. Powered by rich datasets that are sourced directly from premium publishers, these hybrid PMPs combine the best of verified first-party audience data with normalized contextual information, to deliver high-performance CTV advertising at scale. Sample PMPs include "Foodies & Home Chefs," "Sports Fans & Viewers," and more. A complimentary and complete list of these PMPs (with details on methodology, scale, and average CPMs) can be accessed here.
To unpack these exciting offerings in greater detail, we spoke with Audigent's Ted Smith, Head of Enterprise Sales, about the advertising industry's cookieless future, HaloID, our hybrid PMPs, and more.
The remarks below have been edited for brevity and clarity.
---
There is a lot of talk in the advertising industry about our collective cookieless future. What is your perspective on this?
Even with delay in Google's deprecation of 3P cookies within Chrome, we understand that actionable identity is already a complicated challenge the industry is working to meet.

With only 44% of mobile browsers targetable today and projected 9% of combined mobile & desktop by 2022, this represents a significant crisis to the media owners reliant on cookies for monetization, where addressable inventory yields 50% higher CPMs.

We are working closely with marketers and innovative partners including Beachfront who are using this time to invest in cookieless solutions that are battletested, seeing performance gains today while developing the toolsets with us that offer sustainability with the road ahead.
There is an opportunity to collaborate in building a more equitable ecosystem for consumers, publishers and advertisers alike, where the value exchange of data for affordable content is better articulated and understood by consumers.
Audigent's HaloID identity framework becomes a lynchpin in this value exchange, providing critical interoperability across the ecosystem in accessing privacy-conscious first-party data.
Tell us a bit more about Halo ID.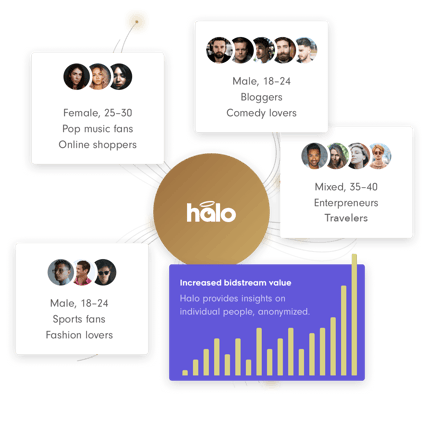 Of course. As marketers and publishers look for more elegant, privacy-friendly solutions to unlock addressability across systems, identity sits at the core.
Simply put, HaloID is Audigent's privacy-friendly identity system. Interoperable with industry identifiers including RampID and Unified ID 2.0, HaloID is our five-point cookieless identifier that brings together:
First-party data from publishers

Deterministic identifiers (like IP and MAIDs)

Probabilistic identifiers

Content-based identifiers

Context-based identifiers
We use HaloID to effectively identify audiences across publishers to ensure their bidstream can be turbocharged with proper DMP segments and PMPs for each impression. This includes the SmartPMP Deals IDs and ContextualPMP Deals IDs we've built in partnership with Beachfront.
What excites you about these hybrid PMPs, and how can media buyers activate them today?
Beachfront is uniquely on the forefront of deploying real-time, programmatic buying in not just digital video and CTV, but all of TV — including linear, VOD and national addressable. They understand the value of accurate content signals, with an expansive database of normalized content metadata directly from publishers that allows them to bring valuable contextual insights to the table.
When pairing Beachfront's content signals with Audigent's rich first-party audience data, it creates a more cohesive approach in ensuring the marketer's message finds optimal audiences. With a truly scalable solution in CTV the opportunities are limitless in considering creative execution, data strategy and attribution.
As far as activation goes, media buyers can activate this novel approach to multi-publisher PMPs today via their DSP of choice, which is hugely exciting and already delivering value.
If you are interested in learning more about Audigent's Halo ID product, or our jointly-curated PMPs, please reach out to us here.
---